Sony asks for 1.6m LCD TVs to be returned
Bring back your Bravia before it burns
Sony has warned owners of 40in Bravia televisions that it wants them all back after a handful of high-profile incidents in which the LCD TVs began emitting smoke or - in extreme cases - melted.
Eleven incidents of dodgy sets have been reported in Japan, but the parts that malfunctioned have been built into in tellies that shipped around the globe. Sony said it is taking no chances and will fix all 1.6 million of them.
"If you notice any abnormality in your TV unit and its performance - eg. unusual noise, unusual smell, or smoking - please immediately turn the unit off, unplug the cord, cease using the TV, and contact us," Sony told punters today.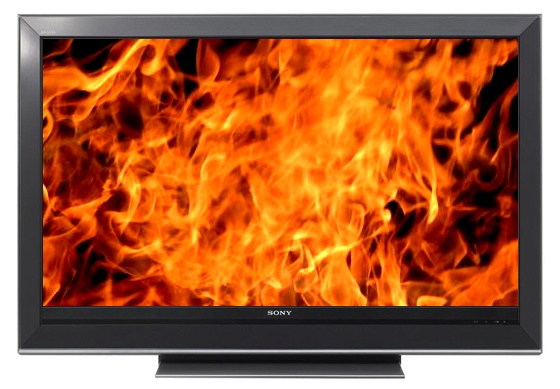 The company is offering affected customers a home appraisal. So if you're worried your TV might start smoking or melting, a trained engineer will pop round to check it out.
The sets covered by the recall are 40in Bravia-branded TVs manufactured in 2007 and 2008, with the majority sold in Europe and the US. They include the KDL-40V3000, KDL-40VL130, KDL-40W3000, KDL-40WL135, KDL-40XBR4 and KDL-40XBR5.
A statement on the matter can be seen on Sony support sites. ®
Sponsored: Minds Mastering Machines - Call for papers now open