Oz tech retailer threatens parallel import strategy
JB to emulate Kogan?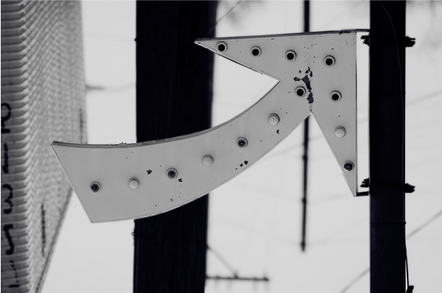 The phrase "grey market" is about to get a word-of-the-day workout, with tech retailer JB Hi-Fi becoming the latest company to eye parallel importation as a survival strategy in the face of online competition from overseas.
As The Register noted back in January, local bricks-and-mortar retailers are squeezed by manufacturers whose landed price in Australia is so high that individual consumers' can import a single device at prices lower than the retailers can get them onto shelf.
JB, whose lineup includes computers and tablets, games consoles, TVs, audio and cameras, told shareholders on October 12 that a lack of "blockbuster" product launches in the July quarter of 2010-2011 had stifled sales growth, but that the lead-up to Christmas along with the iPhone 4S launch could provide a boost in the September quarter.
However, supplier prices are also in the spotlight. Chairman Patrick Elliot fired the warning shot over vendors' bows, saying that as much as 15 percent of the product range is sold at lower prices in other international markets, including China, and that the company might have to bypass the local channels to compete.
JB's warning of possible parallel imports follows a similar move by self-publicist and online electronics retailer Ruslan Kogan to ship products around "official" channels earlier this year.
Kogan's move brought accusations of "grey marketing", something that will be harder to level against a company subject to all the constraints of being publicly-listed.
The "Australia tax" has popped up in parliament a couple of times this year, with most attention and criticism directed towards Apple (which to be fair has narrowed the gap between local and international prices during 2011). ®
Sponsored: Minds Mastering Machines - Call for papers now open