Dell opens new data centre in Slough
Come friendly Dell and fall on Slough...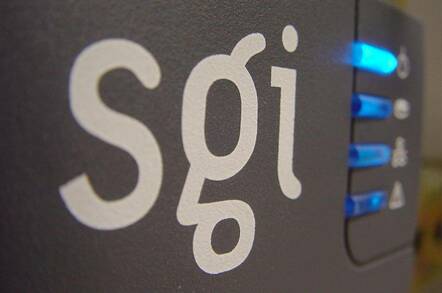 The first tranche of Dell's $1bn spending on cloud services will go to Slough in the UK, where the US computer giant is setting up a new data centre.
The building – which will be packed with energy-efficient modular servers – should be operational by 2012, when it will start hosting data ranging from X-ray images to business email accounts to desktop virtualisation services in partnership with VMWare.
The Slough development will be the first of several such data centres that the company plans to set up to service the Europe, Middle East and Africa area.
It's the first fruit of two-year, $1bn global data centre expansion programme announced by Dell in April 2011, where it outlined "The Cloud" as a massive growth area for business computing.
"Technology advances, delivery methods and the move to disruptive IT models like cloud are changing the fundamental way businesses operate," said Dell Services president Steve Schuckenbrock in April. "Dell is mobilising to help customers capture these benefits and with today's announcement is making the power of the cloud accessible to more organisations and users."
As for the data centre itself, Dell promises a state-of-the-art facility with advanced cooling systems.
The innovative, modular designed data centre will enable high density cooling for high energy use hardware and traditional ITO hardware installations. The new data centre uses a high efficiency, environmentally friendly cooling system that enables energy efficient operations and helps provide a low power usage effectiveness. ®
From early 2012, Dell will offer cloud-based Unified Clinical Archiving services in the UK, using the data centre as a base. The Clinical Archiving service will allow healthcare providers to efficiently store, manage and share medical imaging data on the cloud-based medical archive platform. ®
Sponsored: Learn how to transform your data into a strategic asset for your business by using the cloud to accelerate innovation with NetApp