Datatec on the hunt for acquisitions
First half results for 2011 look bright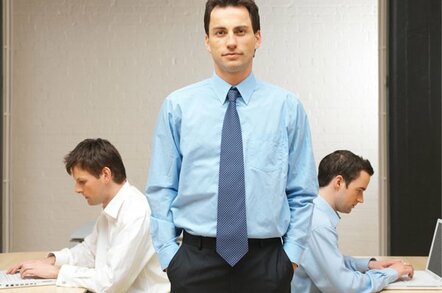 Channel conglomerate Datatec is on the lookout for further acquisition targets after pushing up its top and bottom lines in the first of the year.
The parent of distributor Westcon and integrator Logicalis pushed up group sales 14 per cent to $2.44bn (£1.54bn) and profit before tax climbed 109 per cent to $60.7m (£38.5m) in H1 ended 31 August.
"Despite the difficult economic conditions around the world, we have been able to grow revenues and improve margins in all divisions," said Jens Montanana, CEO at Datatec.
North America and Europe accounted for 33 per cent and 34 per cent of group turnover, both down on a year ago, as the emerging markets grew relatively higher.
"In this economic climate many customers and suppliers are increasingly seeking to do business with large well capitalised multi-national companies," said Montanana.
Operating profit at distie arm Westcon was up 61 per cent to $57.3m on the back of an 11 per cent rise in sales to $1.8bn.
Integration division Logicalis grew sales 26 per cent to $602m as operating profits jumped 52 per cent to $17.3m. Product sales grew 23 per cent, services were up 34 per cent with a 38 per cent hike in annuity based serives.
Logicalis banked double-digit growth across all regions except the US where demand was "softer". And despite the "weak macro economic environment" UK numbers were on target, it said.
"Although the US and UK markets continue to be challenging, management expects that the overall performance in the second half will be sequentially and comparatively better."
In H1, Datatec spent a total of $48.9m on acquisitions with Westcon buying German IT security distie entrada Kommunikations and Logicalis snapping up IBM Cognos partner Inca Software in the UK and US-based Cisco Gold reseller Netarx.
Datatec claimed the "current economic climate has created a window of opportunity for further attractive consolidation opportunities".
The geographical spread of operations and the cloud made the group "cautiously optimistic" about the second half of the year.
This was in spite of the "current bout of poor economic data, sovereign indebtedness issues and still weak consumer markets". ®
Sponsored: Minds Mastering Machines - Call for papers now open