Flashback: The Quest for Identity
Totally recalled
Antique Code Show Nobody wants to wake up in the wilderness with no memory of how they got there - though it sounds eerily reminiscent of a typical Saturday morning in Camden Town.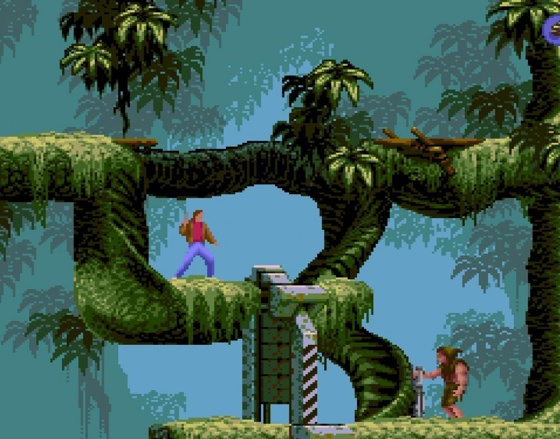 Who are you? More to the point, who am I?
But that's just what's happened to Conrad Hart - and he doesn't even have leftover pizza for breakfast, poor guy. All he's got is a mysterious holocube transmission of himself urging him to get his ass to Mars New Washington.
After a wonderfully-rendered pre-game intro depicting a high-speed airbike pursuit by some mysterious chaps in long, leather jackets - which predated Matrix-chic by seven years - Conrad is shot down and left for dead in the jungle.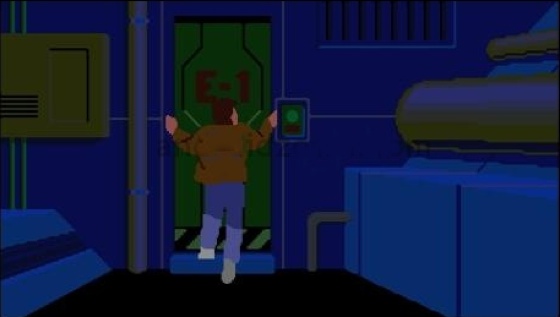 Animated intro-sequences were a novelty back in 1992
This opening level of Flashback sees you negotiating a grid-like platforming arena, not unlike a two-dimensional Tomb Raider, dispatching various aliens, robots and alien robots, to try and fathom just what happened to your memories.
Even amidst the running, jumping, climbing trees and putting on make-up, there are some RPG-lite quest stages, which see you allying with seedy barflies and applying for work in order to pay for dodgy travel papers. The trans-continent subway system lends the game a sense of modest scope and wonderment, and really gives you a feeling of world-weary accomplishment upon completing your various clients' missions.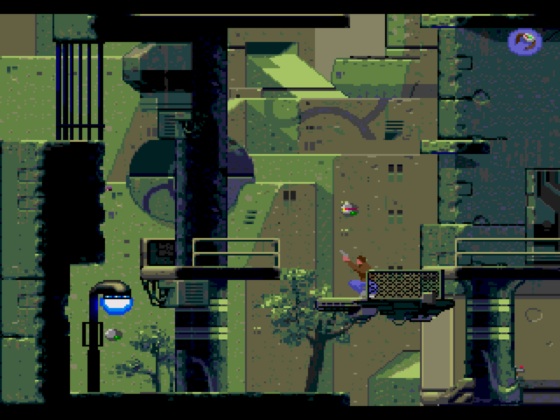 Abandon hope all ye who enter here
The overall vibe of Flashback has been compared many times to classic cyberpunk flicks, such as Blade Runner, Total Recall and The Running Man. In fact, level three, which sees you being forced to compete in Death Tower, a televised life-or-death game show, is an thinly-veiled homage to the latter.
Sponsored: Minds Mastering Machines - Call for papers now open