Would you let your car insurer snoop on you for a better deal?
How's my driving? Ask the box of sensors in my motor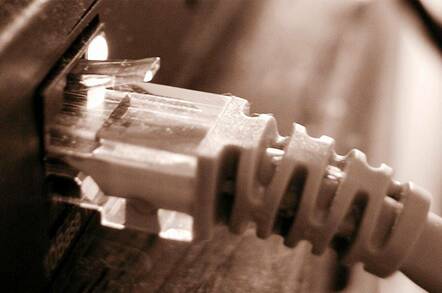 Having your driving style assessed by a back-seat black box of tricks sounds galling – but if it can shave money off your insurance premium, a beancounting firm reckons you'll put up with it. Particularly if you're an 18-year-old pimple-faced lad.
The gadget-based insurance scheme rewards careful drivers with lower premiums, and came about after Cambridge electronics boffins PlexTek hooked up with start-up insurers Ingenie.
Each matchbox-sized data-slurper fitted to a car measures six things: speed, acceleration, braking, swerving, cornering and how much the motor is used. The data is sent to Plextek servers over a 3G connection provided by Orange.
Insurers Ingenie provide the financial half of the package: it's aimed at young drivers – 17 to 25 years old – and each driver's premium is recalculated every three months by assessing their ability from the latest data and considering more old-school info, like the number of prangs a driver has racked up. Drivers are able to track how well they are driving through an iPhone app or a website, and get handy hints on how to accelerate and steer without putting a large hole in someone's front wall.
"We're a tech development company, developing products and tech platforms that companies can build businesses on," said PlexTek's head of sales Henk Koopmans, describing his firm's approach to partnering up with non-engineering outfits. "It's an unusual business model in that it means we can push our tech into other markets."
"The idea is that they want to create a real incentive to drive carefully, and that incentive is a reduced insurance premium. We had a complete system that lets you do just that," Koopmans added. "We provide the entire end-to-end tech, not just the box, and give Ingenie the raw data which it uses to provide a pattern of how someone's driving."
Ingenie claims that the information is protected, and that there will be no handing down penalties for particular moments of dodgy driving.
We asked Plextek how other forms of dangerous driving – such as driving under the speed limit in the wrong lane – could be detected, but the electronics makers reckon the insurers have all the information they need: "We provide the raw data, they build a profile that will use the raw data through things like web applications that let you look at your data."
Koopmans added: "Ingenie can build up a profile over a long period of time, which can be useful for the driver who can get feedback about how they drive and if the insurance approve your data they will reduce your premium every 90 days or whatever the period is. I've got two boys aged 17, I can't wait for it to come out."
A similar box of wireless instruments is being tested by healthcare firms, who want to use it with pensioners who want to carry on living in their own homes. In this case they're not measuring for acceleration or swerving but rather other sorts of movement – like doors being opened.
"In IT and the healthcare sector, many people are paying attention to how we can help older people stay healthy at home, and one thing that's really missing is a network," Koopmans explains. "You have applications to do things like measure blood sugar for diabetics, but these readings don't connect up to other things and for the health service that's what you really want to know.
"It's the sort of thing that ages ago we used to call friends and family – we want to encourage people to stick their head around the corner, the tech is there now so we can build in certain alarm points to the system like doors not being opened – certain trigger points that could send out a message to people in the community. We're in discussion with the government, looking at trials like creating a community where they can try this out."
Plextek is currently collaborating with the government on its DALLAS (Delivering Assisted Living Lifestyles at Scale) project. ®
Sponsored: Minds Mastering Machines - Call for papers now open