Royal Navy halts Highlands GPS jamming
Exercises knocked furious fishermen off course
Following complaints from local fishermen, the Royal Navy has suspended satnav signal jamming during its ongoing Joint Warrior naval exercises, despite making every attempt to let people know.
Locals around the Western Isles say the jamming of GPS has disrupted their lives, and put the safety (and profitability) of fishermen at risk – not to mention being prime suspect in dodgy mobile coverage and internet access. And they've said it loud enough for the Royal Navy to stop all the jamming during this round of exercises, as the BBC reports.
The military regularly jams GPS signals: there's even a mailing list to which one can subscribe to get notifications, and in general this isn't a problem. Jamming GPS is technically quite easy to do, even accidentally, so one has to assume combatants won't hesitate and our troops need to be able to cope, which is why the signal is regularly disrupted during exercises.
Notifications are sent out to the aforementioned mailing list, as well as being posed on the Scottish government website and broadcast by local coastguards (Aberdeen and Stornoway in this instance) on VHF bands. In this instance a guide was provided, complete with maps showing where one should expect GPS to drop out: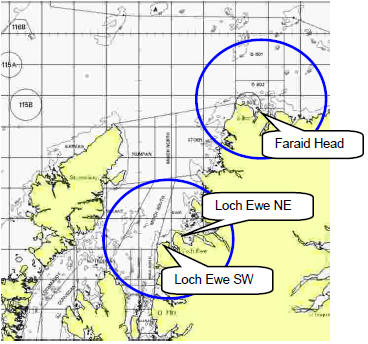 But that wasn't enough for the skipper of the Ocean Spirit, who told the BBC: "We weren't notified about it at all ... We are losing earnings over it until the exercise finishes. It is putting boats at risk."
The Western Isle authority then chimed in with claims that safety had been compromised and that "distress signals for mariners are effectively silenced because of the GPS jamming" – which is an interesting take, as distress signals have their own frequency well outside the GPS band.
But the authority isn't stopping there: apparently internet access and mobile coverage has also been disrupted by the naval force's actions. It's quite possible that connectivity in the isles isn't as great one might expect, but that's probably down to the location than any high-tech jamming that might be going on.
The Royal Navy points out that they do this every six months, and that no one complained in April, but it has agreed to suspend jamming during this round of exercises and work out a better way of alerting people next year. ®
Sponsored: Minds Mastering Machines - Call for papers now open