Panasonic DMR-HW100 HDD DVR
3D-savvy telly timeshifter
Added benefits?
The DMR-HW100's provision for 3D is curious. Native 3D recording will presumably come into its own when we see more 3D transmissions from the BBC, presumably during the 2012 Olympics – Panasonic and the IOC are supplying ten hours daily. While other DVRs will record side-by-side broadcasts, they may not flag them correctly to a 3D TV.
Shooting still 3D images in MPO format hasn't really taken off, but it's actually good fun. Donning glasses for snaps doesn't seem quite such a chore as wearing them for films.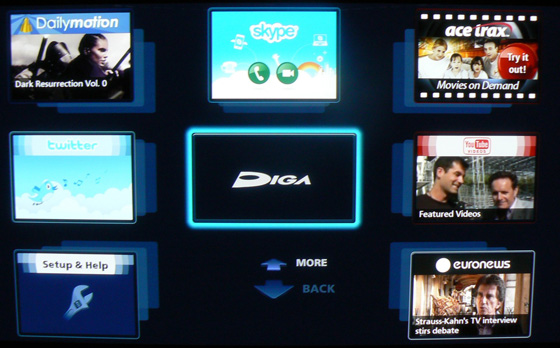 No BBC iPlayer on Viera Cast
However, this DVR's dimensional dalliance doesn't stop there. It can also convert 2D programmes into faux 3D and offers the same processing trickery found on the brand's current 3D Blu-ray players, including Frame Width – that nonsensical feathered border treatment which obscures a sizeable percentage of the recorded image.
Moreover, this 3D feature set is presumably responsible for the higher than average price of this DVR. Yet despite all this novel functionality, there are restrictions: you can't visit the brand's Viera Cast on-line portal or stream media when the deck is busy recording. You'll need to kick your heels until it finishes.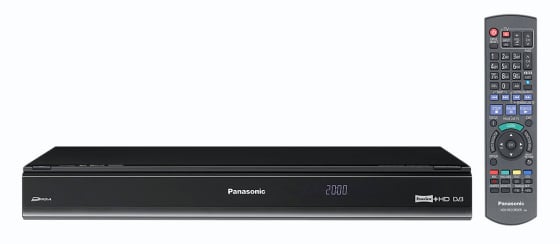 Capable, but costly
Panasonic's VieraCast online portal lacks the apps of Viera Connect, found on its connected TVs, but there's a fair amount to gawk at, including YouTube, DailyMotion, Twitter, Acetrax, Euronews, Picasa and Bloomberg. Disappointingly, there's no BBC iPlayer to be had; Tagesschau and Bild are offered as Teutonic compensation.
Verdict
While some 3D features offered by the DMR-HW100 have little practical use - Frame Width can only be construed as the height of madness - its support for MPO snaps and 2D-to-3D conversion make it an interesting proposition. However such 3D frippery is just a sideshow: better just to consider the DMR-HW100 an extremely adept Freeview HD DVR, albeit an expensive one.
Once again, Reg Hardware's stance is to reduce the overall rating here due to the continued presence of ads on the EPG. It's annoying and not what you expect to find at this price. ®
More AV Gear Reviews

LG
BD670
3D Blu-ray player
Sony
VPL-HW30ES
3D projector
Star Wars
The Complete Saga
Blu-ray disc set
Videotree
VideoSpa
Bathroom TV
Onkyo
TX-NR609
AV receiver

Panasonic DMR-HW100 HDD DVR
Twin tuner DVR with the VieraCast portal and 3D support on-board.