Google breaks South African embargo on Dalai Lama
Desmond Tutu will get his birthday hangout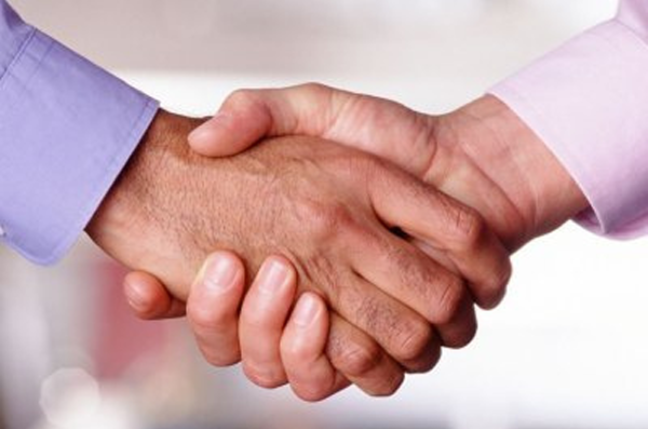 Google is once again playing politics, using Google+ to bypass the South African government's refusal to grant the Dalai Lama a visa to visit their allegedly free and democratic country.
His Holiness wanted to visit to celebrate the 80th birthday of Archbishop Desmond Tutu. The men are close friends, and both are recipients of the Nobel Prize of Peace – Tutu in 1984 for his work against apartheid (a cause the Dalai Lama rigorously supported) and His Holiness in 1989 after the Tiananmen Square massacre. He was due to receive an additional peace prize from Ela Gandhi, granddaughter of the Indian spiritual leader, during the visit.
His Holiness – or Jetsun Jamphel Ngawang Lobsang Yeshe Tenzin Gyatso as he is almost never known – was to attend an eight-day celebration of Tutu's birthday, but the South African government repeatedly questioned his visa application and said it may not be issued in time.
The trip had to be called off, and a visibly furious Archbishop castigated his government for barring the Tibetan leader.
"Our government is worse than the apartheid government because at least you would expect it with the apartheid government," Tutu told a press conference in Cape Town, the Guardian reports.
"Our government – representing me! – says it will not support Tibetans being viciously oppressed by China. You, president Zuma and your government, do not represent me. I am warning you, as I warned the [pro-apartheid] nationalists, one day we will pray for the defeat of the ANC government."
This is the second time the Dalai Lama has been refused entry into what Tutu once called the Rainbow Nation. In 2009 His Holiness was refused entry on the pretext that a visit would distract from the football World Cup, and in both cases pressure from the Chinese government was suspected.
"Everybody thinks this is because of pressure from China," said Gandhi. "It's very sad another country is allowed to dictate terms to our government. It's going back to apartheid times. I am ashamed of my own country."
In the past, the Chinese authorities have slapped a ban on YouTube videos featuring His Holiness, and have been implicated in a hacking attack on his web servers. Authorities have even legislated against reincarnation – the traditional method of picking the head of the Dalai Lama's Yellow Hat branch of Buddhism – in a step those authorities described as "an important move to institutionalize management of reincarnation."
To the rescue comes Google, which will now host a "Google+ hangout" between the two old friends in a broadcast session on Saturday, October 8, at 10:30am in Cape Town (1:30am Pacific Time and 9:30am in London). Vic Gundotra, Google's senior vice president of social business, promises an exciting session between the two, during which the issue of Chinese interference seems likely to be discussed.
"Their humility and unswerving commitment to freedom have inspired generations and we're incredibly proud that Archbishop Desmond Tutu and the Dalai Lama have chosen Google to connect on Archbishop Tutu's birthday," the company said in a statement.
The move is bound to put more pressure on the already strained relationship between Google and China. The search firm stands pretty much alone in the technology community on standing up to the censorship-happy leaders of the Middle Kingdom. Apple, for example, kowtowed to the authorities and removed the Dalai Lama's works from its store, and Microsoft, Yahoo!, Cisco, and others have been accused of helping the Chinese identify dissenters, both domestic and foreign.
The South African government maintains that the issue has nothing to do with China, and merely blames the poor performance of its government paperpushers.
"He's cancelled his trip and that's it. We have not said no," said government spokesman Clayson Monyela. "We've not refused him a visa; the visa was still being processed. It's only on 20 September that he submitted his full paperwork. In some countries a visa can take two months. I don't know why people are criticizing the government." ®
Sponsored: RAID: End of an era?