Lenovo ThinkCentre Edge 91z all-in-one PC
Tidy desktop
Graphic details
Even so, office workers do need to multi-task, so a minimum of 4GB of Ram would have made more sense for people who need to work with several applications open all at once. This base model clocked up an overall score on PCMark 7 of 2227, a fairly unspectacular figure that falls in line with expectations for this configuration.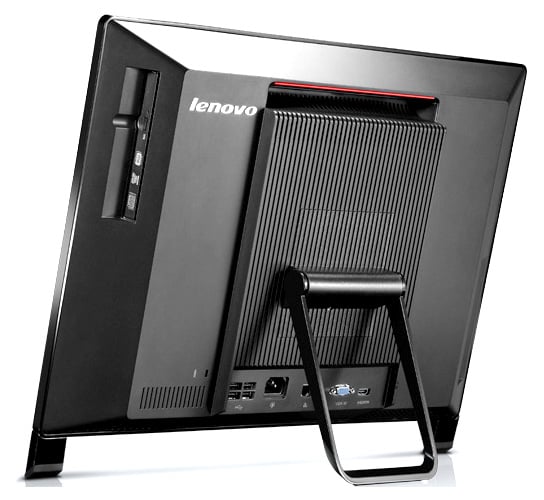 There are also Blu-ray and SSD-equipped versions in the ThinkCentre range
Lenovo is a bit vague about the graphics chip, referring to it only as the 'Intel HD Family'. In fact, it relies on the integrated Intel HD 2000 core built into its Core i3 Sandy Bridge CPU. I had to lower Far Cry 2 down to a mere 800 x 600 resolution to get a playable 26fps out of the Edge 91z – although that's almost irrelevant given the machine's intended target audience.
Unfortunately, Lenovo was even more vague about the price of the 91z, but then again, its configurations span Core i3, i5 and i7 CPU options. Still, it took a week of back-and-forth e-mailing before I received a tentative suggestion of just over £1000 – which would have made it more expensive than one of Apple's new i5 iMac models.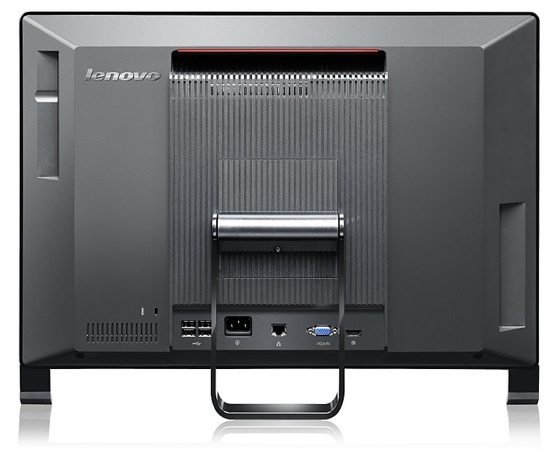 Plenty of ports round the back
In the end, I spoke to a Lenovo reseller who was just starting to accept orders for the 91z and who suggested that the price would be around the £670 mark. That's roughly in line with similar all-in-one systems from the likes of Dell and HP, although 4GB of Ram and larger hard disks tend to be the norm there. However, the reseller did suggest that the memory might be tweaked once the machine goes on sale in October.
Other features include a built-in 2Mp webcam, four USB 2.0 ports on the back of the unit and another two on the left-hand side. The DVD-ROM drive sits over on the right-hand edge – and makes me realize why Apple chose a slot-loading drive for the iMac, as the sideways-mounted pop-out tray on the Edge 91z is both ugly and fiddly to use.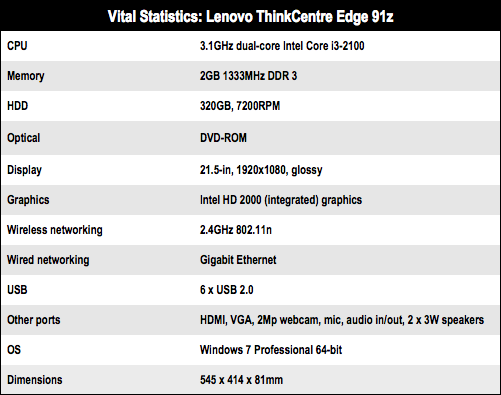 Sponsored: Minds Mastering Machines - Call for papers now open