IBM woos Oracle punters smarting from price hikes
Stop, think, turn to Big Blue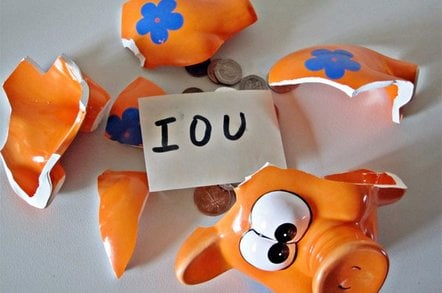 IBM is trying to exploit a series of Oracle software and hardware price hikes in recent years to woo firms into using its database appliances.
Following an OpenWorld week that has seen Oracle CEO Larry Ellison fire a couple of salvos at rivals, IBM has lifted the covers off a Stop, Think and Save migration programme.
"The initiative comes at a time when Oracle clients are looking for relief from rising software and hardware costs, restrictive licensing and support practices, and uncertainty around SPARC and HP Itanium servers," said IBM in a statement.
The examples IBM highlighted include a 47 per cent increase in the app server licensing price for WebLogic following the acquisition of BEA in 2008.
Oracle initiated a 40 per cent climb in list prices of software tools on Hyperion licences in 2009 and last year pushed up the price for MySQL users.
Big Blue also plucked out instances relating to Exadata, with Oracle upping V2 prices by 100 per cent on the first-gen box, charging 22 per cent extra for 24x7 support previously included in the buy price, and raising the cost of the X2-2 and X2-8.
Clients making the switch can make savings of up to 50 per cent on "applicable IT costs" over a three-year period, said IBM in a promotional blurb.
It will provide a saving assessment, migration roadmap and training when moving to DB2 and WebSphere on the most recent IBM servers and storage.
In its fiscal Q2, IBM reckons it bagged 847 conversions for servers and storage, including 253 from Oracle/Sun and 248 from HP.
Oracle was unavailable for comment. ®
Sponsored: Minds Mastering Machines - Call for papers now open