GridIron fires up its turbocharged bandwagon
That's the Big Data one - just happened to be passing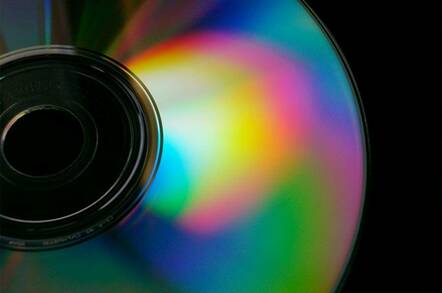 OpenWorld GridIron says its way of turbo-charging SAN access means more database instances can be virtualised and run faster - like, say, 16 virtualised Oracle RAC nodes in a physical server juggling one million queries a second.
The big idea is to accelerate big data access by using a TurboCharger data acceleration appliance sitting in-line in front of a storage area network (SAN). Big data here simply means a multi-terabyte database and applies to any app or app set that needs to get data out of a SAN as fast as possible; it's not limited to scientific big data or cloudy data; big data is just a convenient bandwagon to fit the TurboCharger appliance to.
Start-up GridIron says its magic is based on "set ranking" technology, a combination of software and silicon, to boost application speeds by up to a factor of 10 through faster data access.
Inside, it's a DRAM and solid-state storage cache with software to load it with appropriate data. You plug it in, fire it up, and about an hour later apps start going faster, if all goes to plan.
ESG has looked at it and blessed it: Mark Peters, a senior ESG analyst, said: "With the TurboCharger, GridIron has figured out how to identify exactly what data will be needed to match the throughput capabilities of the CPU and memory so that it can be staged to DRAM or flash in the appliance and thus eliminate most or all of the I/O gap caused by traditional storage bottlenecks."
This looks to be, roughly, the SAN equivalent of Cache IQ or Avere's FXT filer acceleration appliance, but with only two tiers of storage caching instead of the several that the FXT box uses.
It looks solid. There are GridIron customers in the retail, financial services, education, research, health care, media, telecommunications and government sectors. There are plenty of "Gee whiz, it worked and how" quotes too.
For example, Dave Zavatson, data centre manager at University of California, gushed: "GridIron's TurboCharger helped the university improve the peak Oracle read performance in a VMware virtualized environment by up to 30x, reduced data centre costs by over $400,000, and extended the life of our existing storage infrastructure."
That's the key, GridIron says, buy our kit to save money by boosting performance without buying a socking great big storage array - big performance without a big data SAN array. You can see the thing in action at Oracle OpenWorld. ®
Sponsored: Minds Mastering Machines - Call for papers now open