Belgian buccaneers invade Rockall
Radio hamburglars reprise epic Vulturine feat
A group of Belgian radio hams landed on the sacred islet of Rockall over the weekend, following an evidently rough crossing to the world's remotest outcrop.
Two operators - Patrick (ON4HIL) and Rudi (ON7YT) - transmitted over Saturday night from atop the granite peak, dubbed EU189 in the Islands On The Air (IOTA) register.
A good effort we reckon, but we'd like to note for the record that Rockall was first "activated" six years ago by David Wood (MMØALM) and James Cameron (MMØCWJ), seen on the right below during our own historic landing on 16 June 2005.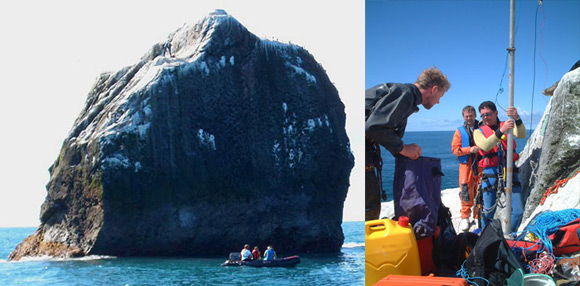 Ah, happy memories indeed. A couple of years back, while they were planning their own assault, the Belgians got in touch to see if we could offer any advice on the best way to get up Rockall.
We were happy to oblige, but we certainly didn't say the cheeky sods could swipe our logo concept: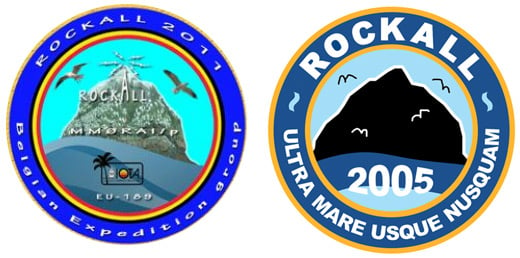 Normally, this would merit a quick Reg LogoWatch piece, exposing the outrage. However, we now have more advanced means of retribution at our disposal, so advise the Belgian buccaneers to keep a sharp eye out for incoming rocket-powered aircraft on their way back to civilisation. ®
Sponsored: RAID: End of an era?