Toshiba Regza 47VL863 passive 3D TV
Telly that works with 3D glasses from the cinema
Cinema-style 3D
Ultimately, where this set really shines is high definition picture quality. The 47RL863 offers deep blacks and enticing shadow detail, plus colours that pop like space dust. Admittedly reds veer toward orange but they can be tamed if you delve into the Expert settings, where you can manually calibrate colour and gamma. The sheer depth of picture parameter control offered by this screen is nothing short of astonishing.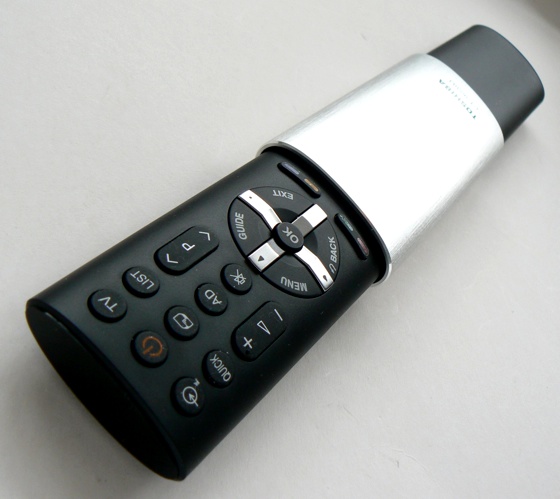 The set scores equally high marks for motion resolution and panning smoothness, thanks to its 200Hz frame interpolation technology, here branded Active Motion. This comes in two flavours: Standard and Smooth. The former improves horizontal panning, while the latter also aids vertical smoothness.
With Active Motion off, the resolution of the 47VL863 panel is around 800-850 lines (measured at 6.5ppf). This doesn't actually change when you power up AM processing, unless you also alter the Motion Detection range (a separate control) to Wide. At this point, motion picture resolution snaps to 1080 lines. Motion artefacts are negligible, which is good news for sports enthusiasts.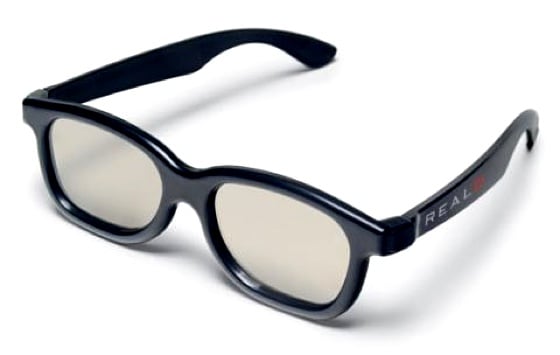 The Toshiba comes with four pairs of low, low-cost RealD 3D glasses - get more from local cinema
The set's 3D performance is surprisingly effective. Despite passive's resolution limitations - you only get half the vertical res of whatever you put in, and there's a very evident CRT-like line structure to 3D images - the end result is undeniably effective.
Positive depth is pronounced and images are bright. Unlike active shutter specs, polarising glasses don't fritter away luminance and aren't subject to flickering. Four pairs of RealD glasses are included in the box.
Perhaps the most significant difference between active shutter and passive technology is viewing angle. While the 47VL863's images are largely crosstalk free when viewed head-on, the stereo image separates like two-ply when you move vertically out of the sweet spot. Think about this carefully when it comes to placement.
Verdict
The 47VL863 may not hit every ball out of the park - its media streaming capabilities are basic, and Toshiba Places needs work - but its HD picture quality and family friendly 3D tech make this a genuine mid-range contender. Well worth auditioning. ®
More TV Reviews

Cello
C42T71DVB-3D
Sharp
Aquos Quattron
LC-40LE831E
Sony
Bravia
KDL-40CX523
LG
42 LW650T
Ten…
40-42in
HD TVs
Sponsored: Minds Mastering Machines - Call for papers now open

Toshiba Regza 47VL863 passive 3D TV
47in edge LED backlit TV with on-board BBC iPlayer and low-cost passive 3D tech.