Ico & Shadow of the Colossus Collection
Bossin' in HD
Bring down the beasts
SotC, a game in which your only goal is to topple the 16 lumbering colossi which populate the land - you'll traverse magnificent peaks, valleys and plains, all of which look breathtaking in HD - fares even better when compared to modern ventures.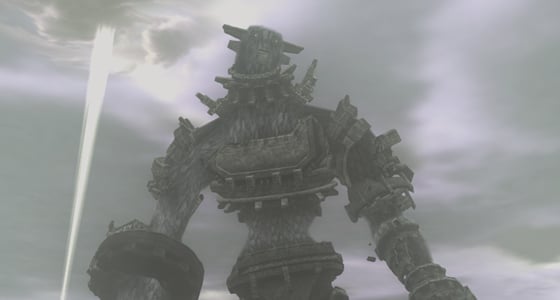 Quite a climb
Battles of such epic scale have seldom been seen before or since and yes, while Castlevania: Lord of Shadows and others have copied elements, the climbing up of a wriggling leviathan has never been done as well. It would be a spoiler of epic proportions itself to go into details on how to defeat said colossi, suffice it to say then that the imagination which goes into every encounter is breathtaking, more than making up for the fact that these fights are the game's only action scenes.
Both games might on occasion have you pulling your hair out with frustration. Imagine falling from the top of a colossus just before administering the telling blow (again), or witnessing Yorda dash into the path of a nasty, for example. And, in Ico's case especially, the restart point after deaths can be a little too far from where you were. But these faults are known, and woven into the games' tapestry to the point where it might have been detrimental to make adjustments.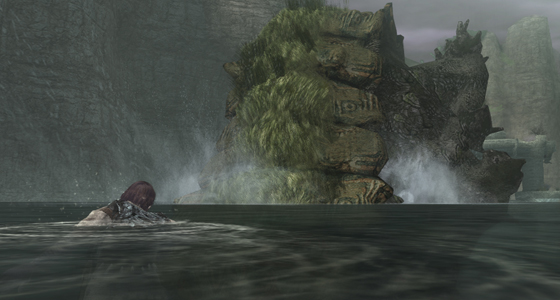 Deep trouble
Verdict
Two great - and complementary - games rejigged with full HD visuals, better sound, trophies, even the odd video interview with the developer; what more could any devoted fan, or even Team Ico newbie ask for beyond a concrete date for their next title The Last Guardian?
Both titles might be showing their age a little but the quality on show, and the bonuses of the enhancements, far outweighs any misgivings in a collection which truly shows off the merits of the HD remaster. If you've played either before then consider a revisit, if you've never played either then you're in for a treat. ®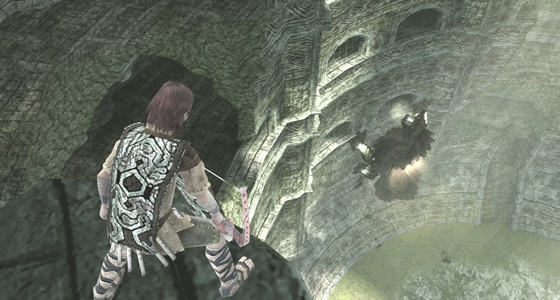 Off the wall!
More Games Reviews

Rise of
Nightmares
F1 2011
Gears of War 3
Resistance 3
Dead
Island
Sponsored: Minds Mastering Machines - Call for papers now open

Ico & Shadow of the Colossus Collection
Two of the PS2's most memorable outings updated with full HD-ness, 5.1 surround and trophies; it's the new trend, folks. Available on PS3.