Star Trek TNG revamped for Blu-ray in 2012
Remastered for 1080p HD
Captain's log 65209.2, CBS has officially confirmed Star Trek: The Next Generation will be heading to Blu-Ray in 2012.
And, in celebration of the show's 25th anniversary, each of the 178 episodes throughout TNG's seven series will be remastered in 1080p HD.
TNG will be available from January, starting with a sampler of several popular episodes. A season-one release is planned later in the year with subsequent seasons following closely behind.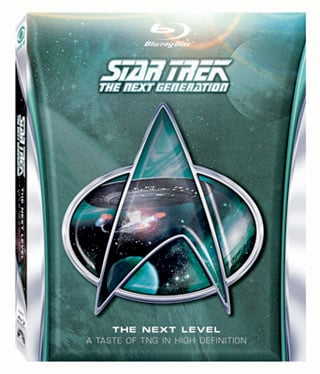 CBS editors have apparently churned through over 25,000 reels of the original film negatives and re-edited the episodes, exactly as they first aired. Visual effects are then recompositioned rather than upconverted from videotape, and the freshly cut film transferred to HD with 7.1 DTS Master Audio sound.
The sampler Blu-ray, Star Trek: The Next Generation - The Next Level will hit shelves on 31 January 2012 on a single disc. This'll include the feature-length version of the pilot episode, as well as season three's Sins of the Father and season five's The Inner Light.
These are US dates, of course. When we have a UK release timeframe, we'll let you know.
While CBS boldly remaster where no one has gone before, Paramount did touch-up the original Star Trek series in 2006, which was first launched on HD DVD. ®
Sponsored: Fast data protection ROI?