Slab-fondling e-shoppers spend more
Link found between tablet-touchers, overpriced sportswear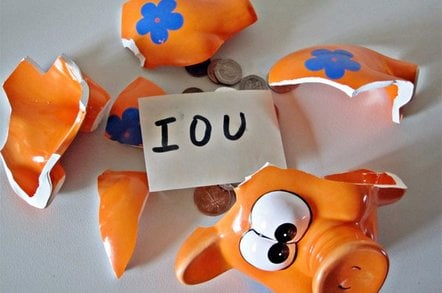 The Wall Street Journal has found proof that e-shoppers on tablets are more likely to buy the things they see on their shiny touch screens than people looking at the same sites on traditional computers.
On desktops or laptops 3 to 4 per cent of browsers viewing a shop website go on to make a purchase, but for tablets the conversion rate is 5 per cent, according to Forrester Research analyst Sucharita Mulpuru. Retailers also reported to the WSJ that tablet users tend to place pricier orders – on average 10 per cent to 20 per cent more expensive.
The trend has been spotted before – see this Forrester Report from July – but the statistics are new, as is anecdotal evidence that fashion shops do particularly well on the platform.
Macy's, expensive teen sportswear shop Abercrombie & Fitch and Gap all said they were seeing the highest conversion from shoppers using tablets.
In their July report on tablet commerce, Forrester analysts speculated that the portability, screen size and engaging touchy features of tablets made their fondlers more weak and susceptible to nice pictures of consumer goods.
Other likely reason for increased sales from tablets is that tablet owners – 9 per cent of American shoppers – are a self-selecting audience of wealthy Apple fans, are thus demographically more likely to go on crazed spending sprees at Abercrombie & Fitch. ®
Sponsored: Minds Mastering Machines - Call for papers now open