Amazon accepts Kindle Fire will be rooted
Not raising barriers against hardware hackers?
Amazon has confirmed that its Kindle Fire 7in Android tablet can be rooted - and that it expects it will be soon enough.
The retailer will apparently do nothing to prevent hardware hackers getting into the gadget's software innards, Jon Jenkins, director of Amazon's Silk browser project, suggested to PC Mag.
"It's going to get rooted, and what you do after you root it is up to you," he said.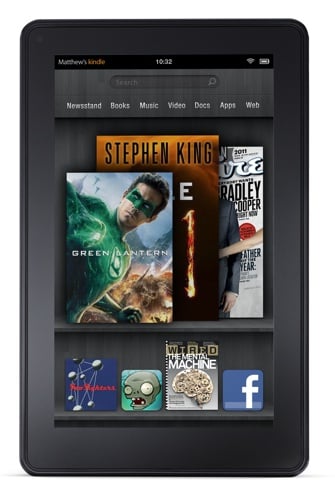 Jenkins didn't say whether doing so will void your Kindle Fire's warranty, but we guess it will. And he didn't know whether the device's bootloader is locked, but the implication is that it is not.
And if it is, hackers will almost certainly find a way around it promptly. The temptation to own a 7in, dual-core tablet that will only set them back $199 (£127) will be too great.
The Kindle Fire goes on sale on 15 November, but Amazon will initially only sell it in the US. The sound you hear is all those 'we buy it here and ship to you there' services rubbing their hands in anticipation. Low-cost tablet fans too. ®
COMMENTS
Rounded corners
> Can we cut down on posting this nonsense in every story even remotely related to Apple?
Nope
Cool
Why waste millions on securing and re-secring your device when you can spend all that moolah on making the user experience better, or providing top-drawer content. Especially as only a tiny fraction of people will bother anyway...
You listening, Stevo? Are you?
Hoo-bloody-ray!
At last, a pad manufacturer/supplier/whatever with a sensible attitude to what folk might actually want. Simply make your choice - root it and void your warranty, or don't and keep it. Most of us are adult enough to make our own decisions. Not to mention that, at that price, you could buy one to hack and one for keeps.
It's also worth noting that not all hacks are bad. Some even enhance the operation of the original firmware and OS.
Good going, Amazon. Let's hope others follow suit.
Well bugger me
But don't Boeing and Airbus planes look similar as well? They have tails fuselages and wings!
Oh and cars - wow they look the same as well!
Its frakking ridiculous that Apple can sue over the shape of a product.
Locked bootloader or no locked bootloader.........
..............it will be rooted in no time flat and if the custom ROM boys are not already cooking something up I'll eat my hat *and* yours. Amazon can after all afford to have a very relaxed attitude to this (if they are sensible). When it comes down to it how many of their customers are likely to do this, percentage-wise? It will simply generate even more "buzz" round this iteration of their Kindle line.