Renault Wind Gordini roadster
Feel the air in your hair
Review Thumbing its nose at yet another grim British summer, Renault has added a Gordini model to its Wind roadster line-up and so given us all an excuse to put on our best French accent, pretend to be Maurice Trintignant and ponder why Renault didn't name it Le Vent and dodge the inevitable flatulence jokes.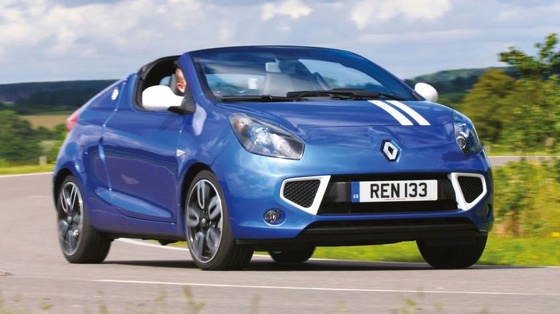 Corners like a Fiat 500 Abarth
In fact, the arrival of the Gordini isn't quite the most interesting Windy thing to happen to this summer. No, that would be the £2500 price drop applied to the rest of the range, which now starts at under £13,000 for the basic 1.2-litre turbo model.
The Wind follows the Twingo and Clio in getting a Gordini makeover which brings a raft of largely cosmetic changes. For the extra £2000 over the base model, you get 17in black alloy wheels, leather seats and steering wheel, and more blue and white body detailing than you can shake a half-smoked pack of Gauloises at.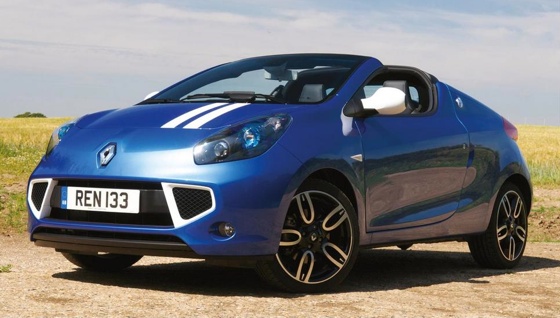 Exotic looks for very little money
Usually I'd scoff at spending that sort of money on appearance, but in the case of the Wind Gordini it makes a little more sense because it turns what is already a highly individual piece of automotive design into the epitome of French racing chic without getting too twee.
To be fair, the Gordini pack also adds a few useful features, including a Bluetooth phone connection, USB media playback and a more powerful 2 x 35W sound system. All essential bits of kit in my book.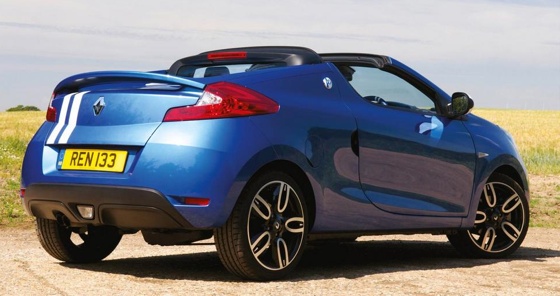 A high rear deck and slot rear window makes reversing fun
Underneath the visually arresting two-thirds scale supercar body, the Wind is essentially a Twingo - which is itself based upon a heavily revised Mk. 2 Clio chassis. And that's taking us right back to the late 1990s.
The budget origin and age of the underpinnings do show through in places. It's easy to hear the turbo spinning unless you have the stereo turned up, which you will have to do to drown out the road noise. Even at 70mph with the roof up, the Wind is not what you'd call quiet.
Sponsored: Minds Mastering Machines - Call for papers now open