The Secret of Monkey Island
I rate pirates
Shiver me timbers
While I'm busy getting my swash on, the evil ghost pirate LeChuck kidnaps my babe, Mêlée's gorgeous governor, Elaine Marley, and takes her to the shadowy Monkey Island. It's up to me to get a ship and a crew together, and save my lassie from LeChuck's shocking subterranean lair.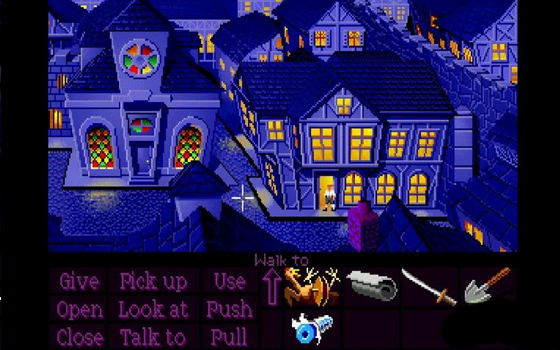 Perspective's always the first to go after a night on the grog
The fun in Monkey Island definitely lies in the exploring and it's non-linear story telling. It doesn't matter in what order Guybrush completes his tasks, so I never feel excessively bullied through the plot, and can explore the game world at will.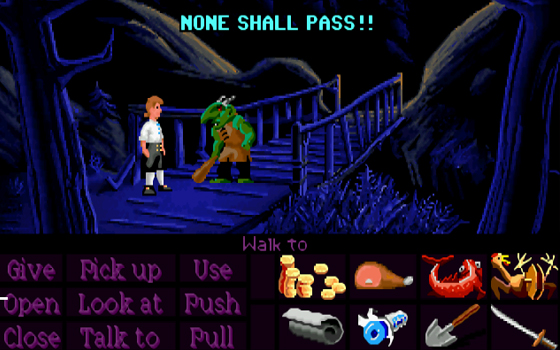 You gotta troll with it
Another key strength is that Guybrush doesn't die as a result of taking a wrong course of action. This is always a bonus when you're cheek to cheek with crazy ass cannibals, voodoo goons and curious conversations.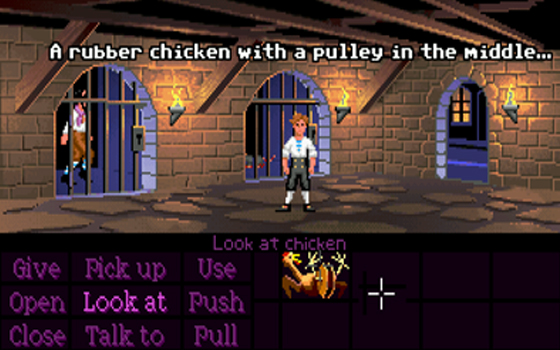 You fail. Go to jail
Thanks to game developer Ron Gilbert's vision, The Secret of Monkey Island still feels vibrant and skillfully paced. Classic enough to spawn three sequels, all of the titles in the series have now been collected together and revamped with some pretty pretty HD graphics in one special edition.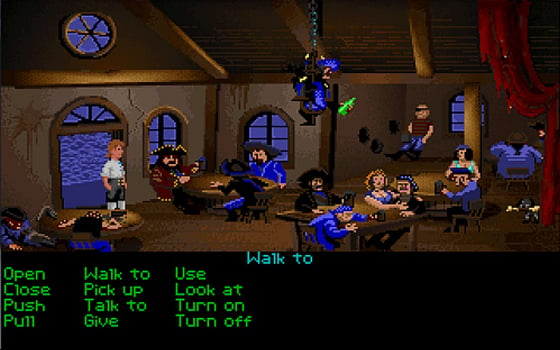 A rude tavern, then...
Its slow pace may send kids brought up on Call of Duty and Halo into fits of impatience, but I can't imagine anyone you know who wouldn't want this for Christmas.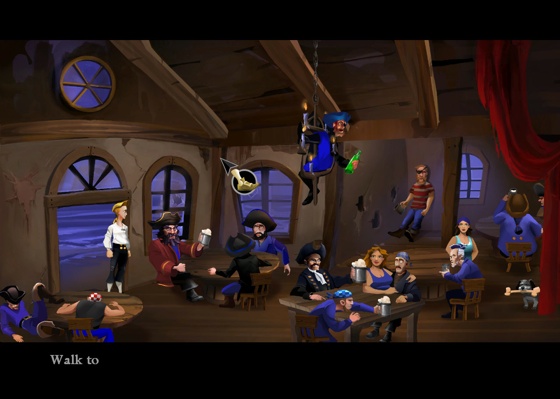 ...and now
"Please? Pretty please? Please, pretty please, with sugar on top?" ®
Reg Hardware will be revisiting memorable titles from gaming's illustrious past every fortnight
Sponsored: Minds Mastering Machines - Call for papers now open