Samsung welcomes WinPho 7.5 with Omnia W
Mango ringer in-bound
Samsung has thrown the first of its Windows Phone 7.5 'Mango' hats in the ring, announcing a fresh Omnia to join its WinPho range.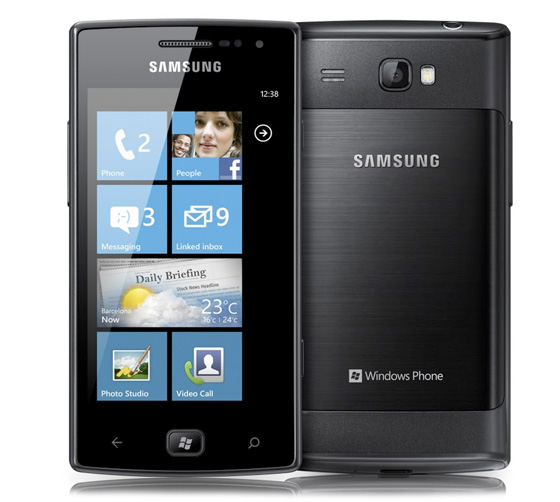 The Samsung Omnia W comes with a 3.7in OLED display rocking a resolution of 800 x 480. It runs on a 1.4GHz processor and includes 8GB of internal storage, 512MB of Ram, a 5Mp camera and a 1500mAh battery.
Samsung has confirmed the Omnia W will be available in the UK later this year. It has no idea on pricing just yet, though - or if it does, it's not saying. ®
COMMENTS
at least it doesn't have the stupid iPhone rounded corners
There we go, people can still do something other than trying to look like Crapple.
the back of it is quite ugly though :P
And well, Windphone7, I think the main reason its not selling is, that people remember getting hung out to dry, when M$ had ~30% of the smartphone market, and Ballmer wouldn't spend a dime to fix the damned OS for a decade (!)
There were so many bugs and problems in it that reviewers mentioned over and over, that didn't require a new OS, but just some maintainance. nothing was done...
And well, maybe not that many like that "Metro" style and being unable to customize it to their own taste.
Note to Microsoft: Apple can get away with being closed, tight-fisted and prevent customization; You can't... so if you want any market share, let users customize, or watch them all go to Android.
Isn't that exactly the same as the old Omnia 7? Not even a boost for the camera!
One flaw with it
No, not that it's running WP7, I'll wait to get my hands on it before deciding what it's like. It's that Windows Phone text on the cover. I'd need to buy a case just to cover that up.