Star Wars MMO subscriptions match Warcraft outlay
Old Republic, dated and priced
Bioware's upcoming MMO, Star Wars: The Old Republic has finally been given a release date, as well as official pricing, which World of Warcraft subscribers will find all too similar.
Each copy comes with a month's free subscription. However, when the trial period ends, gamers must fork out the same money they would on WoW. That means Star Wars: The Old Republic is set to cost £9 per month, £25 for three months and £46 for six.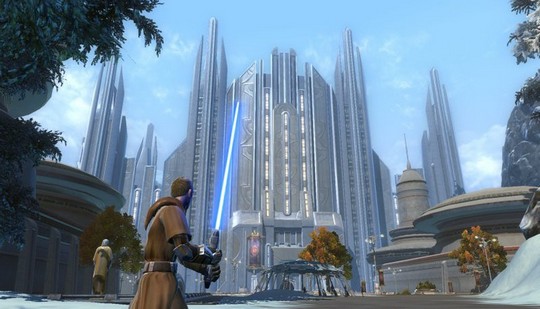 Whether lightsabres and Ewoks are enough to lure away Warcraft addicts on limited funds remains to be seen. When the game was first announced, LucasArts was happy to get competitive, claiming it would attract more subscribers than WoW.
The much anticipated title will launch on 22 December here in the UK, just in the nick of time for Crimbo. Pre-orderers are given early access.
While the 'Collector's Edition' has already sold out, 'Digital Deluxe' and 'Standard' editions are still available for £60 and £45, respectively. ®
Sponsored: Minds Mastering Machines - Call for papers now open