HP Officejet Pro 8500A Plus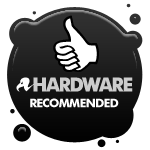 This is a heavyweight office inkjet, designed to go head-to-head with budget colour laser multi-function jobs. Controlled by a 109mm touchscreen and with a 250-sheet main paper tray, there's the option of a second tray of the same capacity. The machine can print at up to 12ppm, including processing time, and still manages to produce very good quality print on plain and photo paper. HP's business inkjet engine has two printheads, each supplied by separate, high-capacity ink tanks. This gives very low running costs of 0.8p for black and 3.3p for colour - the best you'll find here.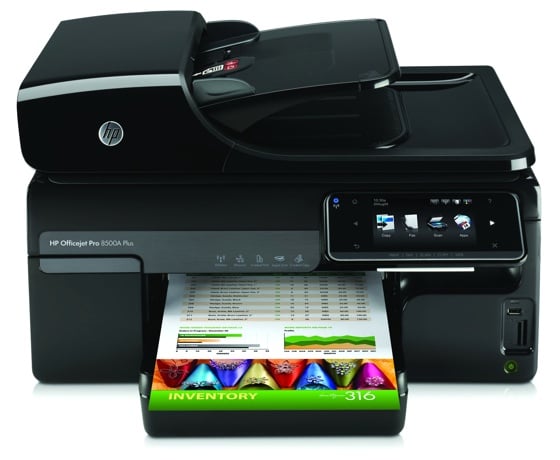 Reg Rating
90%
Price
£199
More Info
HP
Kodak ESP C310

This is one of Kodak's range of budget all-in-ones, which feature a conventional four-ink setup. Running costs are still a key feature of the Kodak range and you should be able to print a black page for 1.2p and a colour one for 3.9p. The machine itself is more practical than elegant, but still offers a small fixed LCD display set into its top cover and wireless printing. Paper feeds from back to front at up to 3.8ppm, which is quite slow. Print quality is good on both plain paper and when printing photos, so overall the printer represents good value.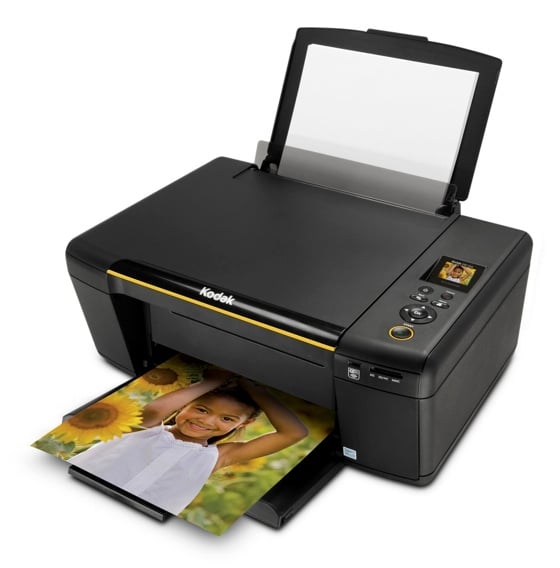 Reg Rating
70%
Price
£80
More Info
Kodak
COMMENTS
Epson
I've been using an Epson Stylus Photo R360 with a CIS for the last 4 years. The heads show no sign of drying out but there IS a longstanding problem with Epsons in that they calculate when the ink absorbing pads will be saturated with ink and simply stop printing. The official way to fix this is to use an official repairer for about £100. When this happened to me about two years ago I used a hack and have printed happily and smudge-free for another two years.
If you have the Equivalent printer in the USA, Epson will give you a FREE software fix, no repair bills there. Lets screw Europe.
My advice would be to NOT buy an Epson. I don't mind printers which breakdown but I detest planned obsolescence.
Agree in general, though just because some company stops "maintaining" the driver doesn't mean you have to buy a new printer. Once it works, then it works for the printer capabilities and they can't make it not work
I keep hoping someone will report Epson have fixed the problem of clogging print heads. I got burned twice about four years ago and will not touch them again until someone reports this has been sorted. HP on the other hand has been totally reliable (though their printer monitoring software is bleeding annoying).
You can normally skip the big download on Windows and just install the driver, leaving the annoying monitoring software and the rest of the bloat.
@AC 17:07
ALL of HPs printer software is bleeding annoying.
And they don't fix bugs.