Acer Iconia A100 7in Android tablet
Pocket-sized and throbbing with power
Portable powerhouse
Thanks to Android 3.x, the tablet dispenses with the need for physical navigation buttons, although Acer has built a touch-sensitive Home button into the bezel anyway. This will help beginners on those occasions when Android 3.2 turns the on-screen navigation icons into unrecognisable blurry dots, perhaps.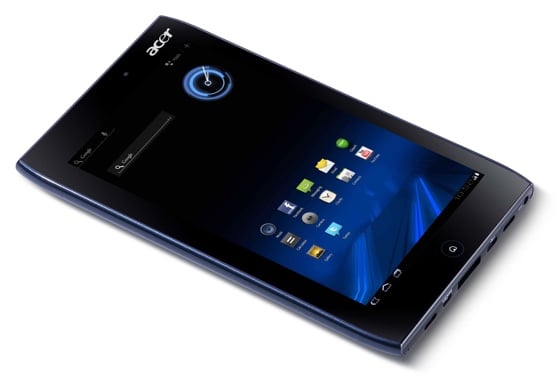 The A100 is still thick and heavy for its size: Kindle it ain't
Most impressive on this tablet is performance, notably for gaming and general app launching. If I expected a 7in Iconia Tab to be less powerful than its original 10in version, I was proved wrong. Benchmarks suggest it to be the fastest Android tablet I've tested to date.
The AnTutu test comes up here with a score of 4923. That compares to just 3739 for the Asus Eee Pad Transformer, itself just higher than the Motorola Xoom.
For all that, I found battery life to be shorter than expected: a daily recharge with the compact AC adapter seemed necessary, while for other tablets I can usually manage at least a couple of days between recharges. The unit also failed to wake from sleep as quickly as I would have liked, on several occasions fooling me into a complete restart because I had assumed it had shut down.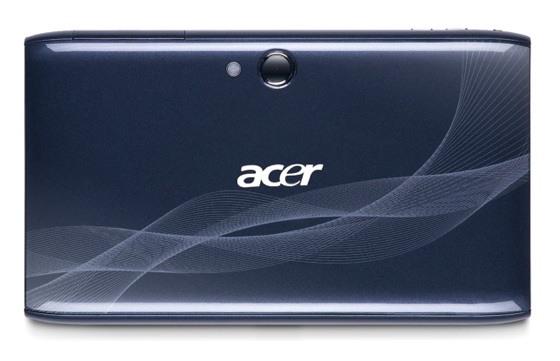 There's a 5Mp camera round the back
My most serious concern was the extent to which the display quality changed according to viewing angle. A gentle tilt should not cause a notable difference in brightness and clarity, but regrettably this was the case on the A100.
Verdict
Despite the tablet's display and battery life failing to reach my high expectations, I enjoyed using it during my week-long test. Sure, the 7in screen's resolution of 1024 x 600 pixels is barely more than an iPhone 4's 960 x 640, but the Iconia Tab A100's physical size makes just about everything easier to do, especially typing, without the dinner-plate juggling demanded by 10in tablets. ®
Thanks to Acer Direct for the review sample
More 7in Tablet Reviews

Ten... budget
Android
tablets
Dell
Streak 7
HTC
Flyer
RIM
BlackBerry
PlayBook
Archos 70
Sponsored: Minds Mastering Machines - Call for papers now open

Acer Iconia A100 7in Android tablet
Acer's latest Android tablet demonstrates that seven inches is plenty when properly applied.