Oracle's UK server bellyache continues
Gobbled up something that didn't agree with it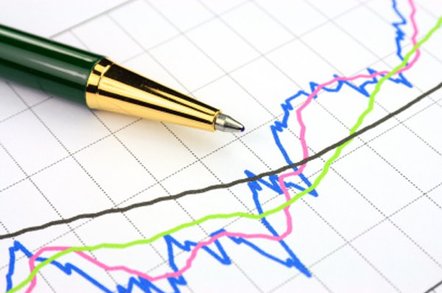 Oracle's UK server sales continued to slide downwards in the second quarter despite a recovery across the market that was exploited by most of its rivals.
This is the fifth full quarter out of six that Larry's hardware division has seen its revenues sink in the UK since Oracle concluded the acquisition of Sun Microsystems at the start of 2010.
Numbers from bean counter IDC showed that Oracle's factory revenues fell by almost ten per cent and its market share dropped from 14.3 per cent a year ago to 11.9 per cent, as the UK sector returned to growth, up 7.8 per cent.
Rather bizarrely, IDC blamed the slow digestion of Sun Microsystems in Europe for the dwindling fortunes.
"The integration of Sun took a lot more time in Europe [than the US] due to local legislation and cultural differences," said Nathaniel Martinex, research director at IDC.
Oracle's strategy to steer clear of the more price driven x86 space contributed to the decline, said the analyst. This week Ellison said he wouldn't worry if commodity sales dropped to zero.
However, shenanigans with botched logistics, reseller rebate cuts and a leaning toward direct sales have certainly not endeared former Sun channel diehards to Oracle.
In contrast, the UK's biggest server player HP pushed up sales by nine per cent, IBM revenues jumped nearly 23 per cent and Dell grew more modestly at almost three per cent.
IDC said Cisco snuck into the top five for the time on the back of a 164 per cent growth, elbowing Fujitsu out of the slot after its sales dived by 42 per cent largely on the back of a collapse in mainframe shipments.
The CISC segment grew 23.8 per cent, EPIC was up seven per cent, RISC declined 8.1 per cent and x86 sales climbed 10.6 per cent.
Martinez said large corporate customers, particularly in the banking sector continued to refresh mainframes, but sales to the public sector had slowed due to budget cuts and SMEs were turning more to cloud services rather than buying kit themselves. ®
Sponsored: Minds Mastering Machines - Call for papers now open