F1 2011
Lap it up
One KERS
For example, race weekends – that's practice, all three sessions of qualifying, and the grand prix itself - some 90 minutes of driving itself – can be scaled down, therefore reducing qualifying to just the one session or the race to a mere 20 per cent of the necessary laps.
That's perfect for those of us without an hour and half of free time and indeed a must given there's no option to save your progress mid-race.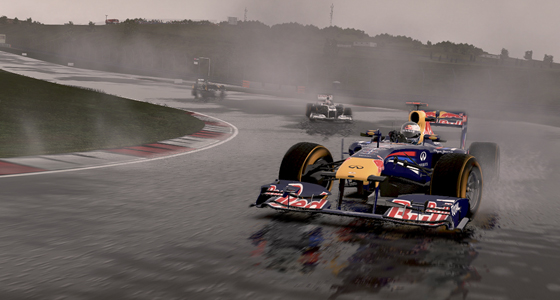 Red Bull gives you wins
Cleverly, this scaling down has been implemented in such a way as to create what is essentially a microcosm of the standard race weekend. Aspects of a race, such as pitting for tyres, managing fuel conservation, and managing KERS (Kinetic Energy Recovery System) and DRS (Drag Reduction System) are all still necessary despite the reduction of the required number of laps.
You'll also have to aim for your R&D targets – specific lap times and finishing positions – in order to develop your car throughout the season and remain competitive.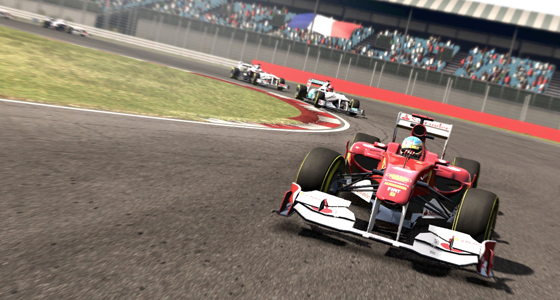 Wheel meet again
Other than these optional changes, you can also use a selection of driving aids, from lines on the track to mark out racing lines and braking zones, to automatic gears shifts and so on. Getting to the point at which you're comfortable enough to turn off all of these aids is, of course, the goal and, because Codemasters has crafted such amazing driving physics, those aids really are training wheels you'll want to be leaving behind as soon as possible to get the most out of the game.
In fact, where 2011 shines over its predecessor is precisely where it matters: on the track. The cars feeling grippier and more responsive than in 2010. Is that because this year's real-life F1 cars are just better than last years – tyres, added downforce, etc. – and the game has naturally followed suit? Maybe.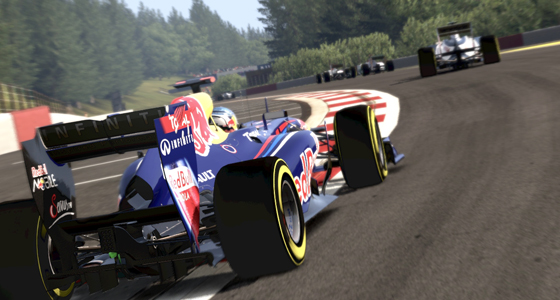 New skid on the block
There's certainly no disputing that constantly looking to use KERS and DRS while shifting, hitting the brakes and guiding the car makes for a more engrossing experience - and one entirely down to the real life rule changes.
Sponsored: Minds Mastering Machines - Call for papers now open