Acer Ethos 5951G 15.6in Core i5 notebook
Holey moley, a detachable touchpad
Premium pricing
Clicking the button that nestles in one corner of the pad allowed me to switch from mouse mode to media mode which lights up a set of media control buttons that were previously invisible. These buttons work in conjunction with the Acer/CyberLink Clear-fi media player software, which stands ready to play music, photos and videos using DLNA tech.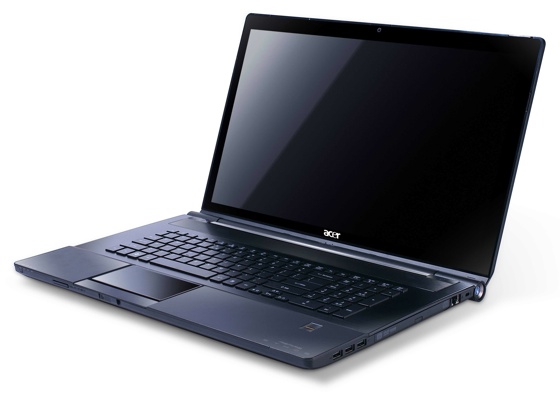 No shortage of portage
Incidentally, there's a fair amount of software included with the Acer and much of it deserves to be uninstalled. There were glimmers of hope, such as the fabulous World of Goo, however it's only a demo that limits you to a total of 60 minutes of play time.
Above the (rather good) keyboard there are three shortcut keys. One is user-defined, the second linked to Clear.fi and the third controls the keyboard backlight.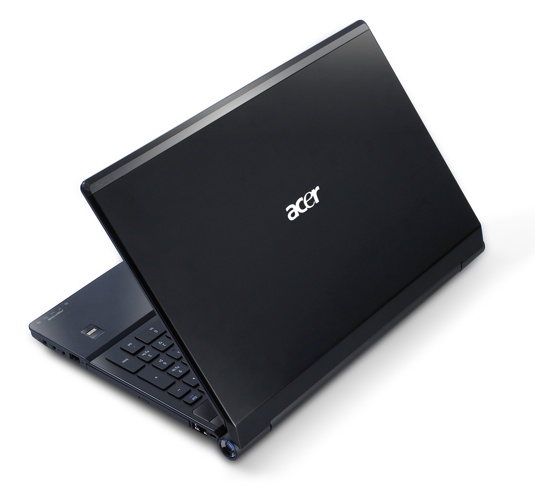 The lid is plastic, not brushed aluminium, as it might seem to be
Although the MediaRemote performs well, I have to confess that I have rarely found it to be much of a chore to lean forward a foot or two to touch a keyboard. You might have plans to operate a laptop that is connected to your TV by a short HDMI cable, in which case MediaRemote could be just what you need.
I have another word of caution as I found the touchpad operated better in MediaRemote mode than it did when plugged into the laptop. The problem is that there was a short lag between the movement of my finger and the cursor travelling on the screen.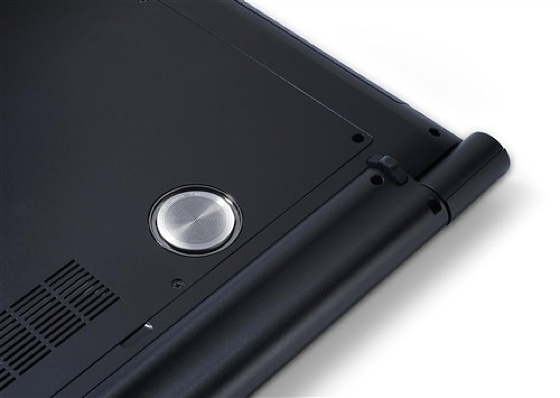 A built-in sub-woofer makes for a better-than-laptop-usual sound
Most laptops have audio that fails to impress. Acer has plastered the Ethos with Dolby Home Theatre logos and has installed a sub-woofer on the underside of the chassis with the upshot that music and movies sounds OK. The Ethos is certainly better than many laptops but it falls short of proper Hi-Fi. I can't see why the Ethos costs just shy of £900. It's a decent laptop but it doesn't seem to be worth £300 more than, say, an Acer Timeline X 8572T, or any other big-name Core i5-2410M machine. In short, you have to have been searching all your life for a removable trackpad to justify the premium.
Verdict
A good all-rounder with impressive battery life and that funky detachable MediaRemote touchpad. However, the mark-up for said is a touch too steep. ®
Thanks to SaveOnLaptops for the review sample
More Notebook Reviews

Apple
MacBook
Air 11
Dell
XPS 15z
HP
Pavilion
dv7
Acer
Aspire
5755G
Toshiba
Satellite
P775
Sponsored: Minds Mastering Machines - Call for papers now open

Acer Ethos 5951G 15.6in Core i5 notebook
A beefy 15.6in laptop with a removable touchpad/remote control that looks superb, performs well and delivers long battery life, but it comes at a price.