Ford spins pop-out anti-prang door shield
Close to the edge
Time was when many car doors were fitted with a rubber doohickey to stop drivers and passengers opening them too rapidly and scratching the paint or denting the car they were parked next to.
The notion fell out of favour in the 1990s, but now Ford has revived it in a slightly more hi-tech form.
Prosaically dubbed the Door Edge Protector, the system features a flip-out rubber strip that pops out automatically only when the door is opened.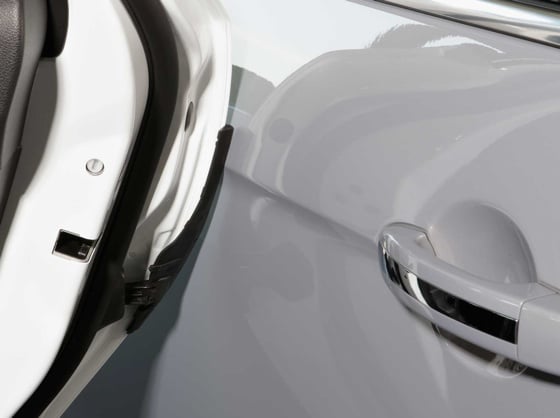 Careful, kids
The rest of the time, it's concealed behind the outer edge of the door panel so it doesn't spoil the clean lines of your door.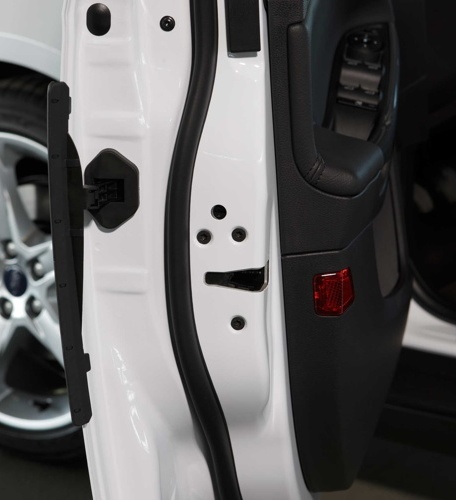 Out it comes...
Close the door, and the DEP slips back in in under 60 milliseconds - handy for you door-slammers out there. A clutch mechanism prevents damage if the flap is obstructed when the door's being closed, said Ford.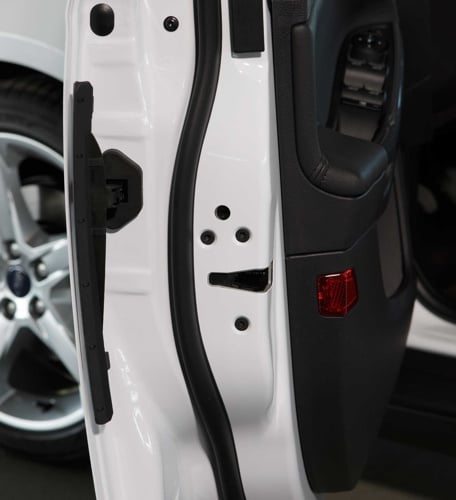 ...and in it goes
The DEP will debut on the updated Ford Focus the company will be releasing early next year. The car, in other respects the Focus released this year, will also feature Ford Sync, the firm's new in-car voice-activated control system. ®
Sponsored: Are DLP and DTP still an issue?