Sepaton recruits ex-Quantum CTO
Where to now for the 'no tapes' company?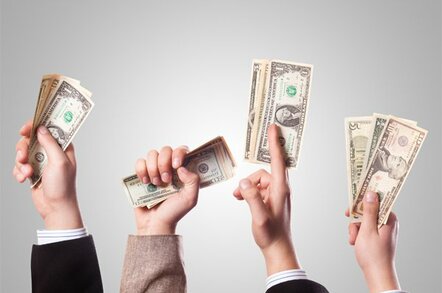 Analysis No-tapes backup data storage company Sepaton (read it backwards) has recruited a new chief technology officer, who comes to it via Quantum and NetApp.
Jeff Tofano joined Sepaton this month and runs the grandly-named Office of the CTO, in which resides Dennis Roland, who is the Director of Advanced Technology.
Tofano left Quantum in June after five years at that company, which he joined from NetApp where he was a technical director. It was in April at Quantum that CEO Rich Belluzzo went upstairs to become chairman of the board and Jon Gacek became the new CEO.
Two months after that, Tofano left, and then, two to three months later, joined Sepaton, according to his LinkedIn entry. So it doesn't look like Sepaton recruited him direct from Quantum. However both Sepaton and Quantum are in the disk-based data protection business and so, perhaps, a brief no-compete period was agreed when he quit Quantum.
Writing on the wall
What's the import of this for Sepaton, which makes high-end fast deduplicating virtual tape arrays using HDS AMS storage? HP OEMs the Sepaton product but has recently introduced its own StoreOnce deduplication technology.
Sepaton is one of the last standalone deduplication array providers, along with Exagrid. Perhaps it sees the writing on the wall. The HP OEM deal might go away and bigger companies with their own deduplication technology – such as EMC (Data Domain and Avamar), HDS (acquired BlueArc's Permabit Albireo licence), HP (StoreOnce), IBM (Diligent), and NetApp (ASIS plus acquired Engenio's Permabit licence) – compete against it and outspend it.
What can Sepaton do and where can it go? Significant growth as a high-end deduping array supplier is probably closed off. Sepaton will probably be influenced by the virtualised server market as it searches for growth opportunities.
It has no chance of competing as a standalone storage array provider. The world has enough of those and consolidation has put the bulk of the market into the hands of Dell, EMC, HDS, HP and IBM.
Archive, objects or big data
It could become a disk archive supplier, which would be another disk-array-based niche involving competition with the big boys (see above) in a market that is going to the cloud and which is facing competition from object storage suppliers, such as Scality and Caringo, who use commodity hardware. For that it needs software, either developed in-house or acquired.
It could go into the big data market, providing some kind of big data disk-based repository, using its dedupe technology to store the data efficiently, and then adding software to do stuff with the data to deliver value for customers.
El Reg's wild guess informed assessment is that Sepaton is big data-bound, and its heavyweight CTO's office is scoping out out the area ready for software moves. ®
Sponsored: Minds Mastering Machines - Call for papers now open