Nikon sticks it to Sony Nex with serious snappers
Premium compacts
Nikon has revealed its answer to Sony's Nex and other competitors' system camera ranges, with a couple of its own interchangeable-lens mirrorless compacts.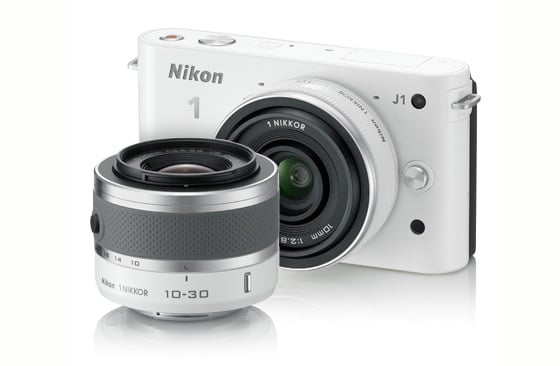 First off is the 10.1Mp Nikon J1, which packs a 3in LCD display, HDMI out and built-in flash. Along with 1080p video recording, it boasts features such as 10fps still shot speed and 1200fps slow-motion.
Next up is the Nikon V1, a higher-end version that comes with the same sensor and image processor, as well as an electronic viewfinder, external flash and metallic finish.
Both come with an interesting feature called Smart Photo Selector mode. This saves up to 20 shots in buffer memory each time the shutter-release button is pressed - some from before it clicks, some after. The camera then automatically records the best image based on movement and composition, as well as four additional candidates to the memory card for your own selection.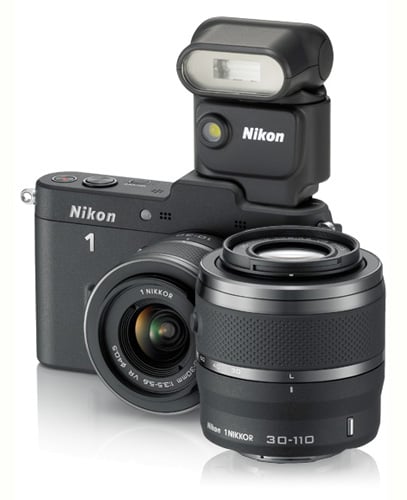 Alongside the two models, Nikon unveiled a range of compatible lenses - 10mm, 10-30mm, 30-110mm and 10-100mm - as well as an F-mount adaptor for other NIKKOR lenses, an external flash unit and other attachments.
Both cameras will be available from 20 October starting at £550 for the Nikon J1 and £830 for the Nikon V1. Each comes equipped with the 10-30mm lens kit.
Further information on the new Nikon 1 range, can be found on the company's website. ®
COMMENTS
Good grief
" The camera then automatically records the best image based on movement and composition" -- yeah, like the camera knows what I want.
The gushing press release gives some clues as to the target audience for this lifestyle fashion-cam. Namely, the sort of person who writes press releases like that one.
After claiming they've changed the world, completely ignoring the fact that Panasonic, Olympus, Pentax, Sony and Samsung already got there first, they go on with this load of guff:
"...The iconic new Nikon 1 system is designed to become one with the user and their lifestyle, providing a unique form of expression with amazing image quality, speed and portability..."
"...The fully electronic lens system enables the camera to keep pace with an active lifestyle..."
"...a device that lives in perfect accord with any lifestyle..."
"... complemented by fashionable, premium accessories tailored to perfectly fit a user's lifestyle..."
Good grief.