The invention of Lion
You can alleviate some of these choices with enough homework. For example, some multitouch gestures seem to be there because er, they're there; because Apple has a multitouch touchpad. And not because they're helpful. Feel free to disable these. The revamped Mail is almost rendered unusable by the changes – and it refused to display mail for a few hours (with no error messages). On the downside, too, Lion has compatibility issues with some older apps, and with some Nas kit. Indeed, Apple enforces stronger authentication for AFP now but offers some legacy workarounds here.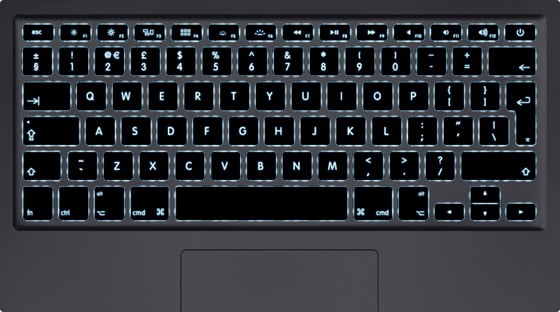 The backlit keyboard is a feature of all MacBooks now
On the positive side, I found Lion's reputation for crippling memory usage to be unfounded – it allocates more memory to applications than older versions of the OS, but this doesn't inhibit performance. And while the web abounds with tales of poor performance, I didn't encounter these. This most basic Air breezed through the challenges. It also clocked up a PCMark 7 score of 3446. Repeated tests with the older PCMark Vantage seemed at odds with expectations, beating its bigger brother with a score of 9083, a figure skewed mainly due to a high 'Productivity' rating. As for 3DMark 6, the Intel GPU scored a somewhat underwhelming 4232.
I'm not sure if I'm ready for disposable computers. I'm the last person to advance so-called Green arguments, based as they are on the bogus logic of "limited resources". (Resources are things we invent, folks, the outcome of our ingenuity). But I do like the assurance of an upgradeable computer with a strong aftermarket of parts. And to squeeze the last life out of a piece of kit.
Not only does the MacBook Air have no user serviceable parts at all, an owner has an expensive service looming some 18 months ahead of you. These, in car terms, are residuals, but the IT press rarely seems to care to mention them. The cost and inconvenience of this should be factored into the total cost. If you spend like a Gadaffi, I suppose, it won't concern you.
Verdict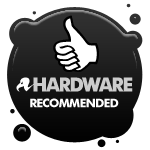 When's all said and done, to my surprise – my expectations being set by years of Mean Santa withholding features – it's an absolutely outstanding piece of kit. Design and execution are so professional that it's the sort of review where you start with 100 per cent, and knock off the odd one here and there. The overall experience is superb, and while the smallest Apple MacBook Air comes at a cost, it is a real advance in user expectations of how much a computer should weigh and what it should do. ®
Thanks to Square Group for the loan of the MacBook Air.
More Apple Mac Reviews

Apple
Mac Mini
Apple
MacBook Air 13in
Apple
MacBook Pro 17in
Apple
MacBook Pro 15in
Apple
MacBook Pro 13in

Apple MacBook Air 11in Core i5 notebook
Smallest and lightest MacBook gets a Sandy Bridge CPU and Thunderbolt to boot.
COMMENTS
Phew...
"Resources are things we invent, folks, the outcome of our ingenuity"
Thank Christ for that. I'll sleep more easily tonight knowing we can rustle up more oil and gas by using our ingenuity. I've been labouring under the misaprehension that these and other substances only existed in finite quantities on this planet. How wrong can a man be?
Invented resources
I guess the reviewer should put that to the families of some coal miners in Wales (or anywhere else, for that matter). They obviously died in vain.
I must be missing something here.
2GB RAM, i5 CPU, 64 GBs of Storage for £849 = 90%. Can we flag down a cab and head for real street please?
And resources are something we 'invent', the most stupid thing I've read for months.
A regular netbook...
...comes crippled out of the box by Intel and Microsoft, has a barely usable CPU if you want to do more than three things at once - on any operating system, not just Win XP/7 - and has a fairly low res, almost certainly low quality screen. Brazos Netbooks look like changing that, mind, and forcing Intel to pull their finger out over Atom. I've played with a couple now, they're pretty tasty for the price.
The Macbook Air comes with a chunky Core i5 and is actually pretty damned close to being a mobile desktop replacement* in terms of the grunt it has for everyday use, on either Mac OS or Windows 7. The compromise (other than ports) is minimal, and that's why you pay more for it. The compromise with a proper netbook is massive, that's why you pay less for it.
Bear in mind it was only a few years ago that machines of the MBA class (ultra-ultra-portable with usable grunt) were going for closer to £1500 from the likes of Sony and Toshiba, and Apple itself - for what it does, the price isn't half bad.
In the end, that's why paying £350 for a traditional, barely-better-than-my-mobile-phone Atom netbook gets baulked at, and paying £900 for an ultra-ultra portable near desktop replacement is lauded.
Ah, crap, just seen the post it note on my screen - don't feed the trolls. Bah.
Steven R
*for day to day stuff - obviously if you're doing full on video editing or software compilation, you're probably going to go another route.
sure
an Atom is so close to an i5, you'll see no difference.