Dell XPS 15z 15.6in Core i5 notebook
How to clone a MacBook...
Review When the 15z was announced there was no small amount of fanfare, not least due to Dell's interesting claim that this was the thinnest 15in laptop in existence. In no time at all, it had been pointed out that the accompanying asterisk needed to be the size of an actual star, since the machine the 15z was aping, the Apple MacBook Pro, was actually thinner by a disastrous 0.02in.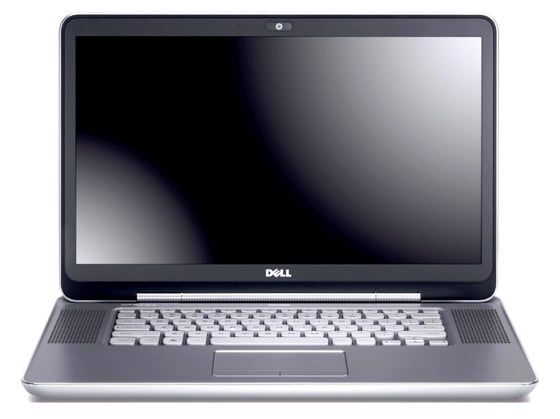 Very metal: Dell's XPS 15z
That's not the only comparison to Apple's kit you can make, either. Fold the 15z shut and you can all but hear Apple's IP lawyers twitching for the phone – from the rounded edges to the slot-loading dual layer DVD-writer on the side, this is a machine that is as good-looking as it is wanting in design originality.
Still, if a laptop's worse sin is looking too much like a MacBook Pro it can probably be forgiven, but the 15z takes inspiration beyond that. In an effort to keep the underside sleek and seamless, Dell has opted to make the battery a sealed-in effort.

Not a unibody construction, but not a bad bluff
The 15z doesn't have a unibody design – the palm rest is mag alloy, but the bottom is aluminium and can be removed to access the innards. However, once all the screws are out, removing the rather bendy base required more force than I was willing to apply to a thousand-pound laptop belonging to someone else.
On the plus side, there's nothing wrong with the battery. Tasked with doing nothing, with the screen at half brightness and connected to a Wi-Fi base station, the 15z ran for eight hours 38 minutes, which is impressive indeed. Working flat out, with the screen at full brightness the battery lasted two hours 19 minutes, so those doing a spot of word processing or watching a film can expect a comfortable time somewhere between the two.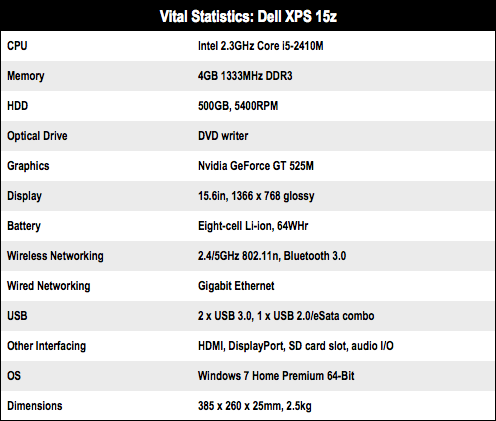 Sponsored: Minds Mastering Machines - Call for papers now open