Reseller biz faces winding up order
ITopia owes us cash, alleges distie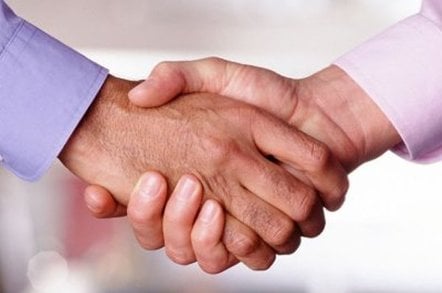 The phone lines at ITopia Group, which faces a winding up order sought by distributor Computer 2000 amid allegations of unpaid debts, have rung unanswered for the fourth consecutive day.
The London-based outfit - whose operations include network and storage reselling, managed services and a consultancy - is currently being run by one-time Sunday Times Rich List regular Robin Lodge, who was worth £50m in 2009 before he dropped off the newspaper's chart. Lodge was brought in by an investor to see if the firm was viable in 2010.
Sources allege ITopia has run into financial difficulties and "has not paid its staff", but it seems that some in the channel are also tracking down cash owed to them.
The London Gazette confirmed this week that Computer 2000 handed in a "petition to wind up" ITopia Group, which will be heard at the Royal Courts of Justice on 26 September.
The firm is not in administration, sources close to the situation have claimed.
Lodge made his fortune initially from the sale of his software outfit Metier to US firm Lockheed for $127m in 1985, according to the Sunday Times.
Despite attempting to reach ITopia Group over the past 96 hours, its phones remain diverted to a voicemail, stating "the general delivery mail box is unavailable".
Computer 2000 was unavailable for comment. ®
Sponsored: Minds Mastering Machines - Call for papers now open