Facebook's Open Compute friends ODCA IT union
What do you need a tier one server maker for?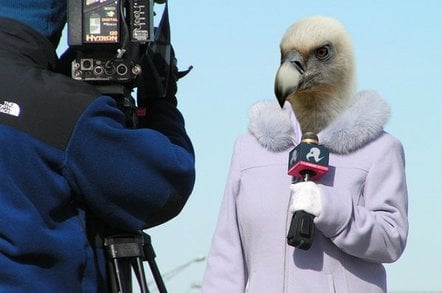 IDF 2011 What do you get when you cross a consortium of big data center customers and IT suppliers (the Open Data Center Alliance started by Intel last October) with an open source server and data center design project started by a hyperscale Web company (the Open Compute Project founded by Facebook)?
We don't know, but it looks like someone is going to lose some margins.
At the Intel Developer Forum in San Francisco on Wednesday, the ODCA said that the collective was building momentum – now with over 300 members, up from 70 at its founding nearly a year ago – with a collective IT spend of more than $100bn, according to Marvin Wheeler, who chairs the ODCA board and was president and COO of hosting company Terremark before telecom giant and cloud-wannabe Verizon scarfed it for $1.4bn in January.
At the IDF event, the ODCA was showing off six "usage models", something akin to a reference architecture for handling specific cloud workloads, including cloud on-boarding (moving VMs from one hypervisor in one data center to another brand of hypervisor in other) demonstrated by Citrix Systems. EMC and Intel teamed up to show a secure VM on-boarding scenario using Intel's TXT "trusted extensions" for Core and Xeon chips and VPLEX Metro data replication.
Cloud interoperability based on CloudForms was another proof-of-concept demonstrated at IDF, and Dell and JouleX, a maker of power management software, put together a POC that showed how the JouleX tools could be used to track and reduce energy consumption on a rack of PowerEdge C dense servers – the kind that Dell wants to sell to corporate customers, particularly now that Facebook has unfriended Dell and is building its own servers – or, rather, having Taiwanese IT manufacturing giant Quanta Computer do it and Synnex do the rack integration for Facebook's shiny new Prineville, Oregon data center.
Speaking of Facebook, the ODCA has teamed up with the Open Compute Project, which is open sourcing both the design of the Prineville data center and the motherboards and server nodes used to run Facebook's applications as well as the related power and cooling systems used to feed and pamper those servers.
Wheeler tells El Reg that the ODCA and the Open Compute Project will work together, initially by having requirements as expressed by ODCA members fed into the Open Compute Project. Following this, Open Compute contributors are expected to come up with designs that meet those needs (when they feel like contributing, of course), and then these hardware designs can then become part of ODCA usage models that other people can use as they deploy particular kinds of infrastructure to support specific workloads.
"This is end users telling vendors what they want the cloud to be," says Wheeler. "This is the end user community pushing back."
Well, yes and no. The ODCA has a lot of IT vendors that are helping steer things, and you'll notice who is putting together the usage models, right?
No more tier ones?
The most interesting thing about the cross-coupling of the OCDA and the Open Compute project will be the establishment of detailed reference architectures for specific workloads that involve systems that are not built by tier-one server makers – at least not yet.
"The HPs and the Dells of the world can innovate on top of this," explains Frank Frankovsky, a founding member of the Open Compute Project and director of technical operations at Facebook. "They may not be innovating at the box level any more, but I don't think it stifles their innovation."
At Facebook, the Open Compute servers are based on motherboards specced by Facebook that are manufactured by Quanta, which in turn ships the completed boxes back to California to Synnex, which tests the machines and plunks them into racks. These completed racks are shipped off to Prineville and rolled into the data center as needed.
Frankovsky is not at liberty to say how many of the Open Compute boxes have been built to date, but does say that there are tens of thousands of these machines installed in Prineville. And presumably the next generation of Open Compute servers will go into the new Facebook data center being built in North Carolina, which should come online in the next few months, according to Frankovsky. These Open Compute 2 platforms will be based on half-width motherboards using Opteron 6200 processors from Advanced Micro Devices and Xeon E5 processors from Intel.
Over the long haul, Frankovsky expects that anywhere from three to five distributors will step up to manufacture Open Compute server designs – Foxconn and Delta Electronics are obvious possibilities.
He also said that it was possible that just as software projects sometimes branch, Open Compute designs will likely branch (but not fork) for specific use cases, and that tier vendors such as HP and Dell might play in this way.
The other thing that Wheeler expects to happen is that countries with import duties to protect their IT industries will encourage their manufacturers to pick up the Open Compute designs and make the machines for local customers. They would not make the motherboards in, say, Brazil, but import them from Taiwan and then bend the metal around them and integrate the components indigenously.
Don't be surprised if Intel makes Open Compute servers at some point, too. It already makes a large number of servers for cloud customers in China, according to rumors going around IDF this week. ®
Sponsored: Minds Mastering Machines - Call for papers now open