Kensington secures fondleslabs and phones
Cause for alarm?
Kensington extended its range of security devices to tablets and smartphones this week, with a collection of protective kit for iPhones and iPads.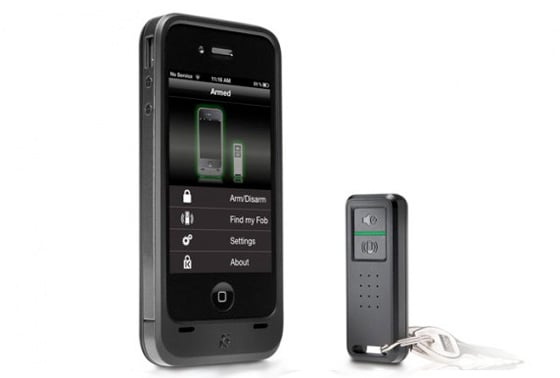 First up is the BungeeAir Power, essentially a plastic iPhone 4 case that connects wirelessly to a key fob. Leave the room without your handset and the fob will vibrate, signal an alarm and lock the phone. The BungeeAir allows users to set the distance at which this happens too and if someone tries to tamper with the case the alarm and lockout routine kicks in.
The Kensington BungeeAir Power is available from major retailers and t'interweb for £100.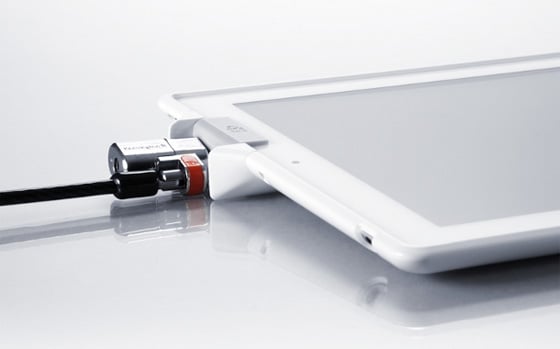 Meanwhile, the Kensington SecureBack is a more familiar security lock system that secures an iPad 2 to prevent theft. Without blocking any ports, speakers or cameras, the SecureBack attaches to a stationary device and lets users fix their kit in a single click.
The Kensington SecureBack starts at £45. ®
COMMENTS
£100...
...for a thing to stop you forgetting your phone?
I like gadgets as much as the next man, but this just takes the piss. Sometimes technology isn't the answer and we have to use the grey matter between our ears.
Before you leave, make sure your phone is in your pocket!
Better hope you're not the forgetful type...
Strikes me that the BungeeAir would only be a good idea if you're the type of iPhone user who practically has their device sewn into their clothing (i.e. are unlikely even to cross the room without it on their person).
Your colleagues probably wouldn't thank you if you're the cause of a loud "WHEEEEK!!!" from the BungeeAir, every time you forget to leave the room with your iThingy...
Oddly unspecific
fondleslabs and phones? No, just iPads and iPhones.