Ten... digital voice recorders
Modern dictators
Zoom H1

Last but not least we come to the Zooms, starting with the H1, which leaves me with mixed emotions. There are many positives to be said, such as the pair of directional microphones that record with a broad frequency range to a very high standard. Many of the audio settings are built-in to the body as physical switches too, which saves fiddling around with battery-draining and monitor-distracting screen manoeuvres.
Unfortunately, for voice recording, the H1 could be better. There is no pause button for record, so it creates a new file each time you stop. Plus the cheap plastic body picks up a lot of noise when held and pressing buttons can be disastrous mid-recording. It's also pretty sluggish to boot and slower than most to process after a recording ends.
There's still much to love. Users can choose between various Wav and MP3 formats, with uncompressed recordings blowing my socks off in quality. There's also a bright orange screen, MicroSD expansion, and decent background noise elimination with a low-cut switch.
The H1 runs on a single AA battery and life could be longer, but overall you've got to hand it to Zoom here, the H1 is a pretty nifty tool, and an affordable option for any careful dictaphonatic. What it seems to lack in build is made up for in sound and the price point is very reasonable.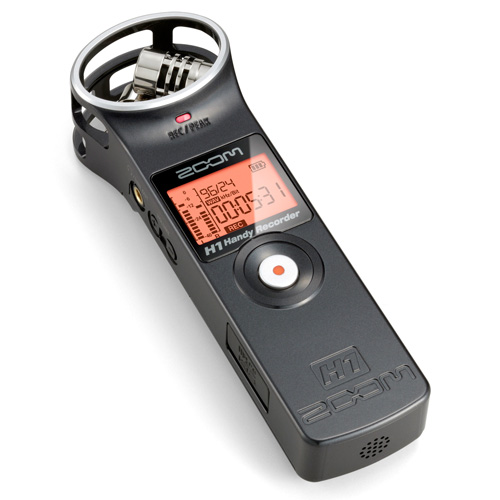 Reg Rating 75%
Price £78
More info Zoom
Zoom H4n

First off, it has to be said that the H4n is more than a voice recorder, and sits higher up the pecking order in a field-recorder area of products. Moroever, it doesn't merely handle audio recording, but can plug into a PC and act as an entire audio interface with XLR and Jack ports. There are heaps of features for music recording too, but as the focus here is on voice recorders, so we'll skip that – click here for more.
As a recorder, the device is a great tool for dictation too, albeit a chunky one. Indeed, the Zoom H4n looks a bit like an oversized taser, with the two built-in mics protruding from the top. The capture pattern of these mics can be adjusted by twirling their nozzles round. As with its smaller sibling, the H4n records in a range of file formats, from low-rate MP3s all the way to a 96kHz/24bit Wav recording.
The basic display set against a bright orange background is clear and easy to navigate through using the jog-wheel on the side. The H4n has no built-in storage, although it does come bundled with a 1GB SD card. Unfortunately, the SD card can accidentally pop out through its cover, should you squeeze the device in a tight grip, thus losing any recording currently in process.
As a standalone dictation device, you probably don't need to splash out on something as extravagant as this. While the likes of the Grundig costs just as much, the Zoom H4n is undoubtedly versatile but in this group context, it is the proverbial sledgehammer to crack a nut. ®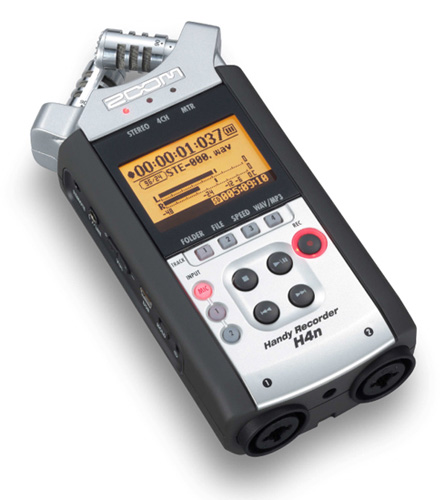 Reg Rating 80%
Price £260
More info Zoom
Sponsored: Minds Mastering Machines - Call for papers now open