Intel's Xeon E5 server chips due 'early 2012'
Wait 'til next year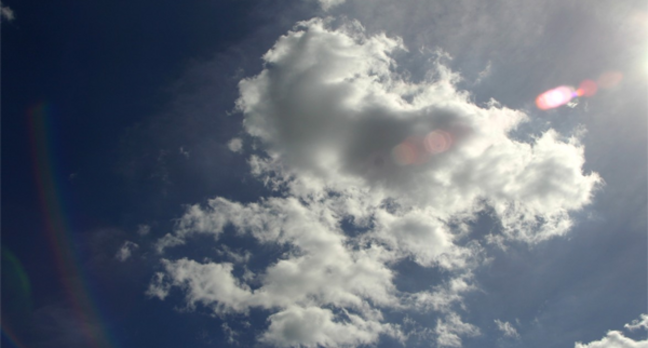 IDF 2011 Intel CEO Paul Otellini gave the opening keynote at the company's Developer Forum this morning in San Francisco, and uncharacteristically, he didn't have much to say about servers. That's because contrary to the expectations of many customers, Intel is not ready to launch the Xeon E5 server variants of its "Sandy Bridge" processors.
During the keynote, Otellini did show off a two-socket tower server running some 3D rendering software and made a passing comment about how the forthcoming Xeon E5 chips with their Advanced Vector Extensions would offer about 50 per cent better throughput on rendering jobs than the current "Westmere-EP" Xeon 5600 processors. That was it, except for some general talk about how server performance had scaled up by a factor of 60 in the past decade while client performance has increased by a factor of 32 with a factor of two improvement in energy efficiency.
Following the keynote in a briefing on data center serving, the talk ranged all over the place from Xeons, Itaniums, and Atoms in generic servers or micro servers – those single-socket, compact machines that are suitable for certain kinds of hosting and distributed workloads.
Frank Jensen, a Xeon performance engineer, was on the panel of speakers, and in describing the options, he referred to the Xeon E3 (which is a Sandy Bridge variant announced earlier this year) as the "dependable economy car," and the Xeon E5 as the mainstream auto, and the Xeon E7, which is based on the prior "Westmere" cores and was developed under the "Westmere-EX" code name, was a "big rig truck" that didn't have the fuel efficiency of the smaller Xeons but could do the heavy work. The Itaniums, Jensen added, were for running "hardened operating systems" like Hewlett-Packard's HP-UX, and were also big rigs.
Nothing new there. But as the session was winding down, Jensen confirmed the delivery schedule for the Xeon E5 processors to El Reg. "It's in production this year, and will ship to customers this year," Jensen said. "The launch event is actually next year."
Intel has been pretty tight-lipped about when the Xeon E5 processors, which are designed for two-socket and four-socket servers using the "Romley" platform and related chipsets. In going over Intel's second quarter financial results back in July, Otellini said on a call with Wall Street analysts that the Xeon E5 chips and their related chipsets would ship by the end of the year; he declined to give a launch date.
In discussing its fourth quarter financial results for fiscal 2011 back in August, motherboard and whitebox server maker Super Micro said that it expected Intel to ship the Xeon E5 processors in the fourth quarter, and said somewhat hesitatingly that it expected the launch to be in the fourth quarter as well. Charles Liang, Super Micro's CEO, said that the company was "pretty much ready to go" six weeks ago.
Intel competitor Advanced Micro Devices is already shipping its 16-core "Interlagos" Opteron 6200 processors to OEM customers. AMD has been vague about when they will actually be launched, and therefore be ready for sale to end user customers, but the expectation is that AMD will try to get the Opteron 6200s out the door before the end of this year and get the jump on Intel.
Bifurcating the Xeon EP
As El Reg detailed back in May, the Sandy Bridge Xeon roadmap calls for three different processors for Romley platforms. The "Sandy Bridge-EN" variant of the Xeon E5 chip plugs into the Socket B2 socket and will be available in single-socket and two-socket servers that are "cost optimized", meaning inexpensive. The "Sandy Bridge-EP" snuggles into the Socket R socket, the same one that will be used for the higher-end "Sandy Bridge-EX" processor at some point.
The Sandy Bridge-EP will be used in single-socket and two-socket servers and are aimed at mainstream data center users, which seems to imply fatter memory and more I/O than the Sandy Bridge-EN variants. These two types of Xeon E5 processors are expected to come with 4, 6, or 8 cores and will sport on-chip PCI-Express 3.0 peripheral controllers. Intel has four different variants of the "Patsburg" C600 chipset that will be available for the Romley server platforms, which were divulged in detail by El Reg back in May.
The Sandy Bridge-EX chips, which are not expected until next year, are aimed at four-socket blade server and supercomputer nodes. This chip is expected to use the current "Boxboro" 7500 chipset, as Xeon 7500, Xeon E7, and Itanium 9300 processors do. ®
Sponsored: Are DLP and DTP still an issue?