HTC knocks out the Beats
Sonic Sensation
HTC has officially unveiled the HTC Sensation XE, the first of many handsets to feature Beats audio technology.
Essentially a refreshed version of the HTC Sensation, the XE packs a faster processor, better battery life and of course, the Beats audio tech which HTC recently acquired a controlling stake in.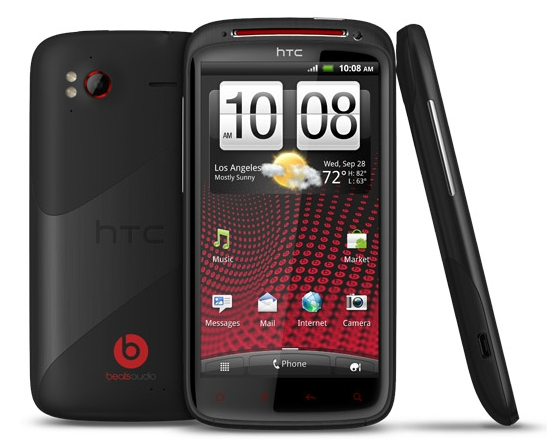 The Sensation XE is a thin handset that runs on a 1.5GHz Qualcomm chip with 768MB of Ram and a 4.3in display.
As with its recent predecessor, the XE runs Android Gingerbread, with the HTC Sense UI. It also throws in 1GB of internal memory, an 8Mp camera and some Beats headphones instead of conventional buds.
The company says the Sensation XE will be available from late September.
Retailer Clove has set prices for the HTC Sensation XE, which it says will arrive on 7 October, for £492. ®
COMMENTS
"knocks out the Beats"
Sounds like a euphemism for a 5 knuckle shuffle.
The beer icon represents a "hand shandy", obviously.
You're not wrong, OP. When e.g. ZTE Skate is £200-ish, how can this justify pushing three times the expense? Sure, there's a better CPU and no doubt other bits in there, but not threefold so. I know the bill of materials on phones and tablets typically aint cheap, but I'm sure a large part of that is market manipulation (i.e. because component manufacturer X can charge however many gazillion to Apple, they do the same for everyone else).
Oh dear..
"Beats audio"? It's just some tacky stuff made by Monster Cable.
Nice small upgrades to the phone, but I'd rather by a back without "Beats audio" written on it.
More to the point - couldn't they have been a bit more generous with the RAM and the storage to make it a refresh worth getting excited about?
why red buttons?
Is red button lighting a good idea? It simply is not as visible as the usual white..