Apple pulls smartphone slavery app
Child labour exposé 'excessively objectionable'
An iPhone game that documents the process of creating a smartphone has been removed from the App store, after its content proved too excessive for Apple's guidelines.
Molleindustria's Phone Story takes a humorous stab at the controversial process of smartphone manufacture, from mining in the Congo to the abysmal factory conditions that, allegedly, resulted in the Foxconn suicides last year, Kotaku reports.
It goes on to show the process of commercial release as well as cultural and environmental impacts. The company states all revenue made from sales goes to organisations that are fighting corporate abuses.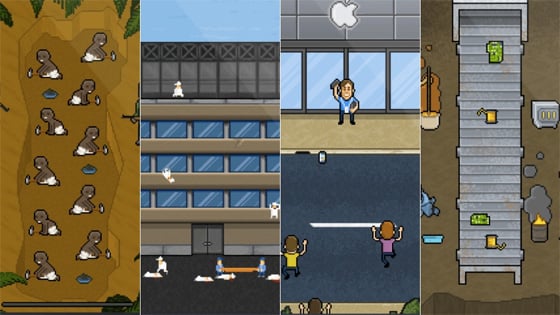 While the game may very well have hit a nerve, Molleindustria has since shown that the Cupertino giant pulled it for being in violation of the following guidelines:
15.2 Apps that depict violence or abuse of children will be rejected
16.1 Apps that present excessively objectionable or crude content will be rejected
21.1 Apps that include the ability to make donations to recognized charitable organisations must be free
21.2 The collection of donations must be done via a web site in Safari or an SMS
The company is contesting the last two objections as apparently "it's not possible to make donations through Phone Story. Molleindustria simply pledged to redirect the revenues to non-profit organisations, acting independently."
A new, less crude version, that "depicts the violence and abuse of children involved in the electronic manufacturing supply chain in a non-crude and non-objectionable way" is now being considered. ®
Sponsored: Are DLP and DTP still an issue?