Seagate adding flash embulgement to Thins
Anorexic platter fatter but still good for ultrabooks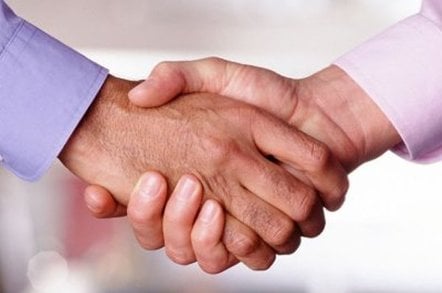 Seagate is thinking of fattening up its single platter Momentus Thin drive with flash, making a Hybrid Thin.
Momentus drives are 2-platter 2.5-inch drives for notebook computers and the like. They spin at 5,400 or 7,200rpm and store up to 750GB of data. The Momentus XT is one of these with 500GB capacity plus a 4GB fillip of added flash memory to act as a read cache, and enable it to bridge the market gap between fast and pricy flash drives and capacious, affordable and slow disk drives.
In a blog by Seagate's Mark Wojtasiak, a senior product marketing manager, the author talks about the Intel Ultrabook concept and mentions an Acer Aspire S3 Ultrabook which has a 7mm hard drive plus flash on the motherboard.
What a good idea, he says, except that flash in the hard drive would be better in terms of OEM system complexity and cost. A standard Momentus has a 9.5mm thickness (z-height) and this rules it out of space-constrained Ultrabooks. The single platter Momentus Thin has a 7mm z-height, and stores up to 320GB. It is used in the Archos tablet and so could fit inside an Ultrabook enclosure.
Referring to the XT and the standard Momentus our Seagate blogger says: "I can expect with 7mm becoming more and more prevalent, we'll see the hybrid versions in the future."
El Reg understands a hint when it's delivered like this. Expect a hybrid Momentus Thin in the next few months with, we guess, 4-16GB of flash and 250-400GB of disk. It will speed host system boot and app load times and enable Ultrabooks to offer performance near that of pure flash Ultrabooks but at a lower price point and with more capacity. ®
Sponsored: Minds Mastering Machines - Call for papers now open