Dead Island
Death takes a holiday
Bay of the dead
I start with no weapons, which is always a niggle for me. Having a weapon at the start of a game increases your sense of fear. If you are given a weapon right at the beginning you know something is waiting round the next corner. Best get my kick and punch on! Pushed out the door onto the beach I am just lucky someone's left me a paddle. It doesn't last long though, degrading quickly with every zombie crunching impact. Best find the nearest workbench to fix it up before that thug does me a mischief. Look out for legendary weapons they will make your zombie killing experience Kuoni, rather than Club 18-30.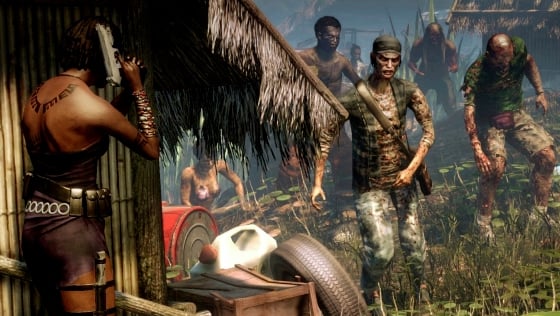 Shelter from the pain
I have a finite energy bar, so I can only swing so many times. Energy drinks and fruit aren't in abundance either, so I have to make sure every hit counts. This tucker can't be carried, so I top up my health whenever I can. Luckily, death on Banoi isn't such a biggie as I respawn seconds later just a few bucks short, which I can always loot again from the nearest suitcase or changing room.
It's the gore in Dead Island that gets me going and seriously who doesn't go for some enthusiastic dismemberment? Oh how you spoil me with your fully rendered bone and muscle tissue.
I started this game with quite a few negatives but quickly it's clear Dead Island's main selling point – apart from the bloodletting – is its scope. Following the noob-friendly mini map, each environment – whether beach, sewer or big smoke – is haunted by the screams and roars of the undead and disorderly. Killing every tortured soul for XP just becomes too long and the game soon becomes a sneaking and running for survival saga.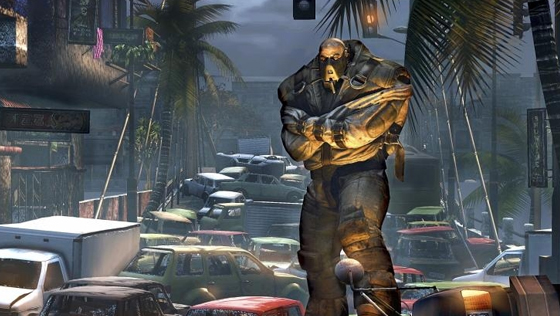 Full metal straight jacket
Yet Dead Island redeems itself in other ways, as it invites me to create an individual personality and – from the impressive backstory of the characters to the weapons I chose – I felt increasingly like I was the decision maker. The skills tree allows you to personalise your abilities to an even greater extent – every point really counts. This will set you apart from other players who pick the same character as you and make this game a truly individual experience.
A non-intrusive dialogue box will indicate if those around you are available for co-op making multiplayer is a breeze. But Dead Island also appealed to my antisocial side, with the option to effortlessly jump back into single player mode, if I got sick of the banter.
Is Dead Island my definitive zombie game? Of course not, but as a gore gallery, it's good fun. The lack of attention to detail, that gives me an uncomfortable hangnail feeling throughout the game, is going to annoy a lot of people though. Oh, and Square Enix, don't even bother with Dead Island 2 if you can't afford to pay someone enough to think up a decent plot.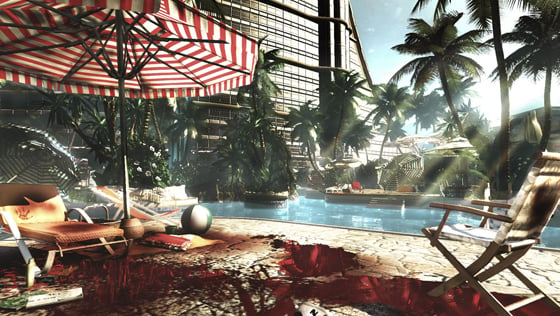 Bloody tourists..?
Verdict
I really enjoyed my time on Banoi but I feel let down by Dead Island, it's not the game I really wanted it to be. Yes, there are a multitude of quests to complete in a vast and impressive landscape. Lest we forget a legion of undead to put out of their misery. Yet the unrefined graphics and unfinished feel stop this getting anywhere close to my top ten games of the year. That said as the English autumnal twilight approaches, I recommend you give Dead Island twenty plus hours of your time, just to catch some rays. ®
More Games Reviews

Driver:
San Francisco
Bodycount
Deus Ex:
Human Revolution
From Dust
Shadows of
the Damned
Sponsored: Minds Mastering Machines - Call for papers now open

Dead Island
A fun but somewhat unrefined revisit to gorefests of the zombie-genre. Available now on PS3 (tested), Xbox 360 and PC.
Price:
£50 - PS3 and Xbox/ £40 - PC RRP