Leader of Cisco counterfeit ring jailed for 60 months
Shut up behind real bars though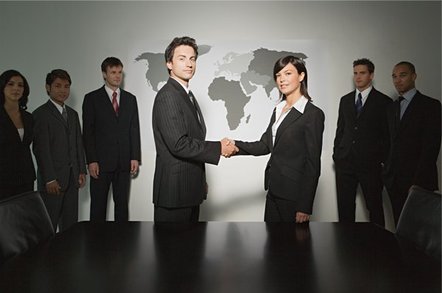 The US ringleader of a China-based counterfeit ring that flogged fake Cisco kit stateside has been sent down for 60 months, the Department of Justice (DoJ) has confirmed.
One-time Chinese national Chun-Yu Zhao, of Virginia, was found guilty of 16 felonies including conspiracy to commit importation fraud, peddling counterfeit goods and money laundering in May but has only just been sentenced.
Court documents state that Zhao, family members and co-conspirators in China lied on declaration forms to sell dodgy Cisco tech, using fake badges to convince customers that the gear was legit.
She and her accomplices ran a computer network biz in Hong Kong called Han Tong Technology - and JDC Networking in the US - which produced the labels and packaging.
To evade the cops, she and her conspirators used various aliases and addresses in importation documents and hid their ill gotten gains, which ran into millions of dollars, through a web of bank accounts and properties.
At sentencing, US District Court Judge Gerald Brice Lee ordered Zhao to cough up more than $2.7m in restitution and pay a fine of $17,500.
Other seized assets assets belonging to Zhao included four homes in Maryland and North Virginia, and three condominiums in Chantilly worth $2.6m; a Porsche Boxster, a Porsche Cayenne and a Mercedes sedan; and seven bank accounts containing more than $1.6m.
The DoJ also said she had lied on documents to become a US citizen and stripped her of citizenship. She will serve three years of supervised release after completing the prison sentence.
The case was flushed out by ICE Homeland Security Investigations' Washington bureau along with US Customs and Border Protection after intercepting fake Cisco kit being sent to addresses associated with Zhao's ring. ®
Sponsored: Minds Mastering Machines - Call for papers now open