Driver San Francisco
Speedy detective work
Streetwise
Next, Jones, Tanner's crime-fighting partner, must be convinced of these newfound shifting powers. It's around this point that Driver's all-new mechanics become fully apparent, as we're introduced to Tanner's ability to survey the famous streets of San Francisco from vertigo-inducing heights.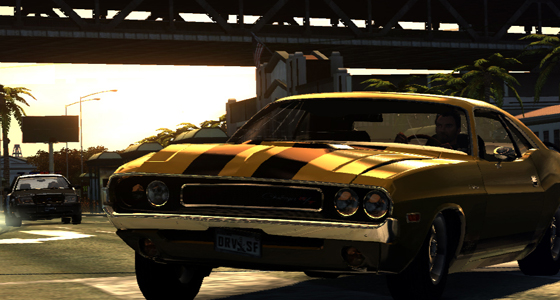 No satnav required
In a move said to be inspired by Google Earth, the action can be zoomed out to god-like heights while life continues as usual on street level – Tanner's current vehicle even continuing to be driven on auto pilot by a remnant of his personality. Though cool at first, this power gets even better as the game progresses, the zoom-level getting expanded to take in the ever growing areas of San Fran that you have access to (certain regions being locked down to begin with).
It's a system with obvious connotations when it comes to novel gameplay. For instance, in high speed chases where, not only can you pursue a criminal through the streets, but actively zoom into cars, buses and trucks further down the road to set up roadblocks, or else brazenly drive them headfirst into your oncoming prey. This is especially cool in chases where multiple cops might be pursuing one perp; Tanner rapidly shifting from one cop car to another, as the situation demands.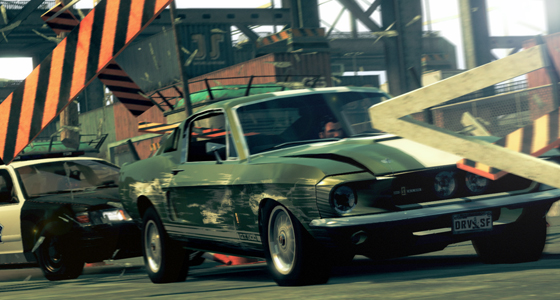 Another barrier to progress
Multiplayer is similarly bolstered by the shift effect, with modes such as Capture the Flag, Tag and Checkpoint Rush all enhanced by the ability to plan for your opponents downfall, like stacking so many dominos. These thrillingly frantic high speed hijinks are made all the sweeter by the familiar backdrop of San Francisco. Anyone with even a cursory knowledge of the city will surely get a kick out of skidding through the famous Lombard Street twists, or flooring it on the Golden Gate Bridge.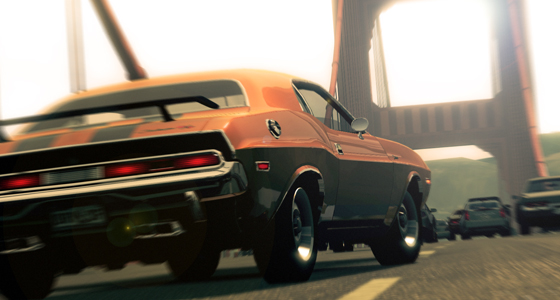 Take it to the bridge...
Despite being a universe entirely of his own design, Tanner has seen fit to include not only low-level hoodlums in his delusion, but also the big kahuna himself: Jericho. Locating him provides the bulk of the game's 'straight out of 24' plot and Jones and Tanner's following leads soon suggests Jericho's prison break was just the first step of a larger scheme.
Sponsored: Minds Mastering Machines - Call for papers now open