Designer styles bendy Samsung smartphone
Wrap star
Samsung has demo'd flexible, foldable OLED displays, and here's a concept one designer has posted to show how such a screen might change the phones we choose.
Heyon You's Samsung Galaxy Skin is an ultra-slim handset with a fold over screen that lets it be folded for ease of portability and opened out for maximum display space.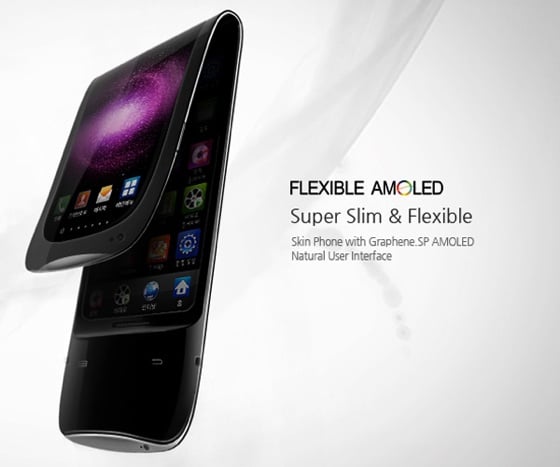 It's a kind of clamshell and candybar all in one.
And since it's flexible rather than hinged, you can wrap it around your wrist or bend over the ends so it stands up for landscape viewing.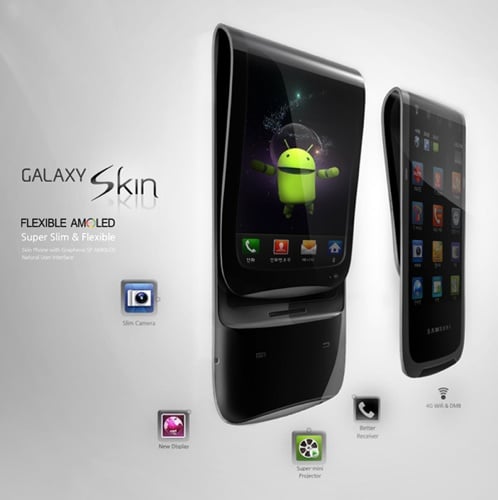 Alas, it's just one guy's flight of fancy, not a Samsung sanctioned concept, presented on creative types' website Yanko Design, from which these pictures come. It has may more.
The proposed spec doesn't matter much - it has everything, natch - but we'd sure like to get our mitts on this Android gadget of tomorrow.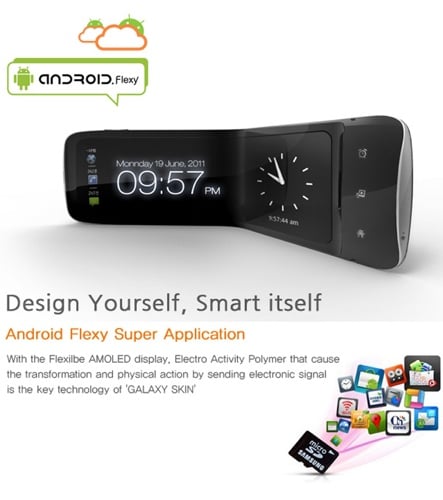 Come on, Samsung, what do you say? If you're quick, you might even get it out before the Nokia Aeon concept the Finnish phone giant pitched in 2006 and for which we are still waiting... ®
COMMENTS
You'll be hearing from my Fruity Lawyers
Dear Samsung, This is clearly a blatent copy of my client Apfel corp's original creation. ..
Your new phone has the same plastic body with buttons and a screen as my clients original creation .
Apfel Corps original creation was made some 390 years ago and marketed as a Harpischord tuning device. Therefore all physical objects created in it's original image are subject to copyright.
Whilst writing I am also instructed to inform you that the blank sheet of A4 paper in front of you is similarly a illegal copy of Apfel Corps 1731 invention of a blank sheet of paper.
In that the look and feel, shape, colour and number of corners does correspond with my clients original creation.
We estimate the damages caused by your breach of these Apfel Corps copyright at One Trillion United States Dollars per illegal copy.
Please remit same within 24 hours and cease and desist to use blank sheets of A4 paper forthwith.
Mssrs Sue, Grabbit & Run -Attorneys at Law.
Doing a Gizmodo?
Art student renderings are news now?
Rendered 3rd party imaginings are rarely ever practical or influence anything.
Patented
Apple have already patented this
Copy
This is obviously a copy of an Apple and should be stopped immediately.
Nice one
Suck on that Apple!