Does Cameron dare ditch poor-bashing green energy?
Let them eat windmills
Binning green power would be like printing money - without inflation
And Gila Sacks, daughter of Chief Rabbi Jonathan, was special adviser to Gordon Brown – and another political appointment on the taxpayer's tab. Neither have the background or inclination to take on the environmental establishment – because they're part of it.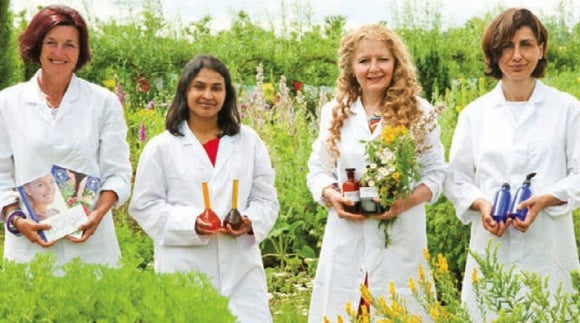 Green scientists (and civil servants) tend to come with an agenda
In the No 10 document, M&S take on DECC's numbers. They suggest that gas prices will remain high in 2020; there's no accounting for the possibility of cheap shale gas from Poland, the continent, or even from the UK itself. In the US shale has already depressed prices.
Green policies "would increase household electricity prices by 25 per cent in 2015 and 30 per cent in 2020 compared to what they would have been in the absence of policies", the authors note. This climate change surcharge is even higher if gas price falls, as it can be expected to should new excavation technologies be deployed – such as the fracking and horizontal drilling used to tap into shale gas.
"Can we open some of our policies, particularly support for relatively high-cost technologies such as offshore wind, in a way that minimises cost and disruption to investment?" they ask.
The briefing actually is quite timid, but what else should we expect?
This is a row between green civil servants, of slightly differing hues of green. DECC's chief scientific advisor is Professor David Mackay – author of the popular download Sustainable Energy Without the Hot Air (interviewed here). MacKay likes solar, doesn't like coal or nuclear power (while acknowledging its effectiveness) and on his watch as Chief Scientific Advisor, DECC has overlooked the implications of shale and thorium. He's deeply skeptical about synthetic hydrocarbons.
Ditch renewables, win votes
The energy story isn't quite going to script, however. When the policies were devised (or in the case of EU renewable obligations, adopted) in the past few years, the working assumption was that the public would accept them as the inevitable part of the battle against Global Warming, in a kind of stoic "Keep Calm and Carry On" British way.
But the issue has faded as the defining political drama of our time, the international process has failed, and other countries are simply charging ahead, prioritising economic development over low-carbon policies. The civil servants and scientific advisors failed to see fuel poverty coming. As Ben Pile writes here: "The Government and the DECC did not anticipate a doubling of the levels of 'fuel poverty' between 2004-9. 5.5 million — more than a fifth of all UK households — now have problems finding money to pay their bills."
Yet we know what the benefits of cheap energy are.
Cheap energy lifts the poor out of poverty in several ways. Low energy costs make food and transport cheaper, too. Cheap energy lifts the economy in the short term, by adding to the discretionary income of every household - money is spent on goods and services. In the long-term, too, economic growth reflects energy costs.
But the biggest benefit of an immediate reduction in household bills would be an instant electoral dividend. There are few other measures – I can't think of one – that can make a household a thousand pounds a year better off at a stroke, and yet are fiscally neutral. There are certainly politicians opportunistic enough to make the promise.
Throwing today's expensive renewables overboard – or relegating them to a small symbolic part of the energy mix – may actually be something politicians can't resist. It's like printing money to give it away, without the threat of inflation. ®
Sponsored: Minds Mastering Machines - Call for papers now open