LaCie CloudBox storage combo
In here and out there
Review It's quite common for hard disk drives to also include an element of on-line backup these days. But even if you buy a big hard disk with 1TB or more of internal storage, the free on-line storage component tends to only be a few gigabytes – it's really just a taster to try and get you to sign up for a subscription service that provides additional on-line storage.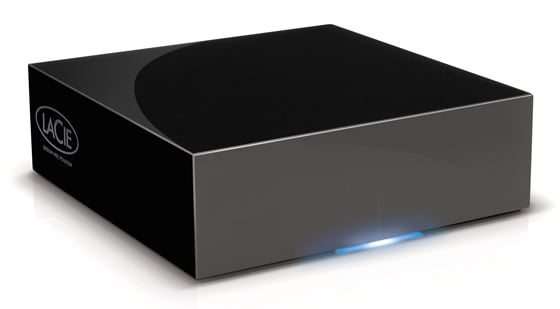 Virtual presence? LaCie's CloudBox
LaCie's CloudBox takes the opposite approach. Priced at £179, it gives you a 12-month subscription to LaCie's cloud backup service that provides you with 100GB of on-line storage, and also throws in a modest 100GB hard disk as a bonus.
The CloudBox itself looks like a fairly conventional portable hard disk, although it has a gigabit Ethernet port rather than USB, which allow you to connect it to your broadband router and share it with other users on your home or office network. It's quite easy to set up and use as its browser-based 'dashboard' allows you to quickly configure the Cloudbox with a user name and password, and to add personal folders for individual users.
A mere 100GB of on-board storage obviously won't allow you to perform a complete system back-up for every computer on your network, but it should still be adequate for people who just want to back up relatively small batches of important office files or personal documents. And, of course, you have the (hopefully) fail-safe security of the 100GB cloud storage to protect your data if the CloudBox fails or gets stolen.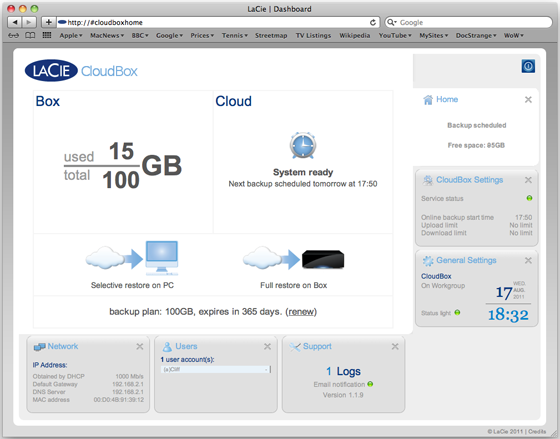 The Backup Assistant handles PC to CloudBox data transfer which can be scheduled for on-line copying
LaCie includes back-up software for both Macs and PCs – there's no support for Time Machine on Macs, unfortunately – so you can schedule backups whenever you want to. Performance across a gigabit Ethernet network was respectable enough, coming in at just under 16 minutes for a 10GB batch of files (approximately 10MB/s).

Sponsored: Minds Mastering Machines - Call for papers now open