OCZ plays its joker in the hybrid drive card game
Death pill to cure the hourglass or whirly wait cursor?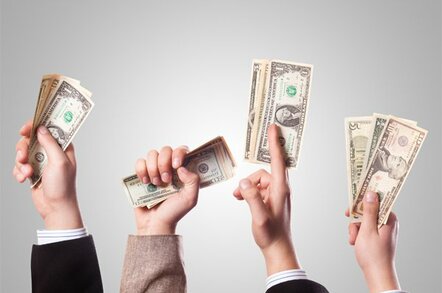 OCZ has put its hybrid drive cards on the table in the shape of the RevoDrive Hybrid, with 1TB of spinning disk and 100GB of flash, gambling that punters will go for that combination of flash speed and disk capacity at a 45¢/GB price.
A prototype was shown in July and its specifications have been uprated. That had 60GB of multi-level cell flash and a 500GB, 2.5-inch disk drive mounted on a PCIe-connected card. It delivered 30,000 random write IOPS 575MB/sec sequential read and 500MB/sec sequential write bandwidth. The pricing was said to be in the 40¢/GB area.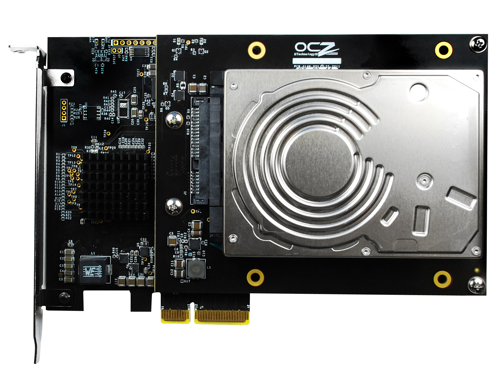 OCZ RevoDrive Hybrid
The flash used four SandForce SF-2200 controllers in a RAID 0 configuration, and OCZ integrated DataPlex caching software to put hot data on the flash and less active data on the disk. OCZ's Virtualised Controller Architecture (VCA) v2.0 software managed the whole device.
The delivered device still uses the DataPlex caching software and VCA. It delivers, OCZ says, up to 120,000 random write IOPS, and up to 910MB/sec, both big improvements. Best assume these are fresh-out-of-the-box numbers.
OCZ CEO Ryan Petersen fingered the general application areas OCZ has in mind: "The RevoDrive Hybrid [is] the ideal solution for high performance computing and media content creation," he said – meaning workstations and, maybe, enthusiasts.
Is it though? A pure flash solution would provide guaranteed speed at a higher price. A pure disk solution gets you more capacity for the same money but won't perform as quickly. Has OCZ hit the sweet spot between these two extremes and, just as importantly, is there a market sweet spot and how big is it?
The RevoDrive Hybrid has a suggested list price of $499.99, which is not outrageous, and people despairing of ever kissing the Windows hourglass or Mac spinning disk goodbye, may well feel 500 bucks is worth paying to kick disk I/O waits out of the ballpark. ®
Sponsored: Minds Mastering Machines - Call for papers now open