Acer claims first Core-i7 Ultrabook
MacBook Air clone out this month
IFA 2011 At IFA in Berlin today, Acer took the wraps off its first Ultrabook, the Aspire S3. At 1.3kg and 13mm thick it falls well within Intel's 18mm max to claim this slimline performance computing marque.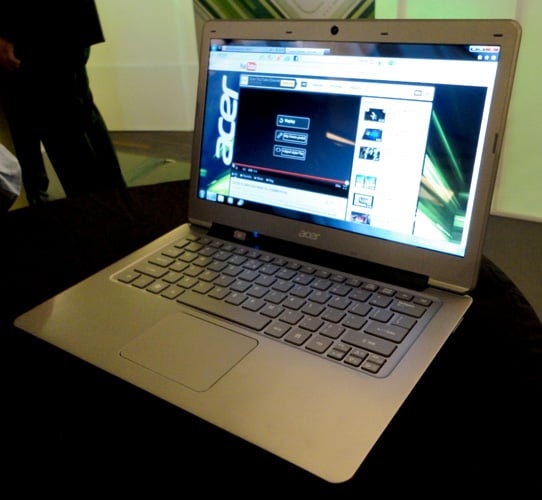 Also requisite is an Intel Core-i Sandy Bridge ULV CPU, with Acer making claims to be the first to market a Core-i7 model later this month, with plans to produce Core i3 and Core i5 versions from this second-gen chip family.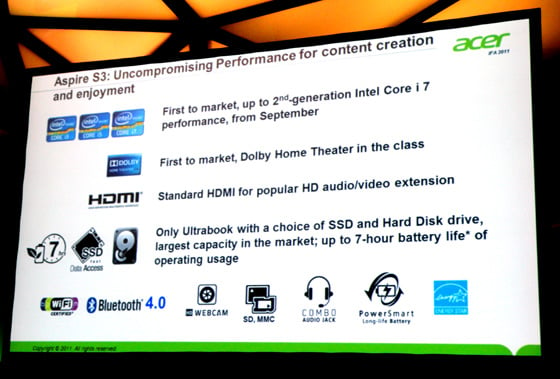 The underside of the Aspire S3 is vent-free, the magnesium/aluminium alloy body not only keep the thickness down – the 13.3in cell LCD screen is embedded in the lid – but helps disperse heat. It also makes it look a lot like the MacBook Air, but the whole exercise behind the Ultrabook brand is evidently intended to give Apple some competition in this space.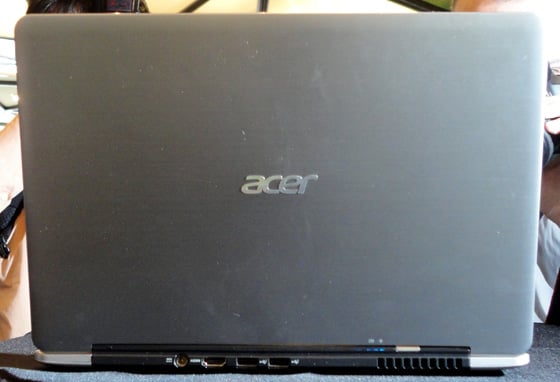 Acer claims a battery life 50 days in its deep sleep mode but for general use the Aspire S3 will clock up seven hours with an SSD and six for the HDD version. The company was keen to show off its Instant On functionality, apparently firing up from sleep in around 1.5secs. However, this didn't quite go as planned for Campbell Khan Acer President of Global Operations.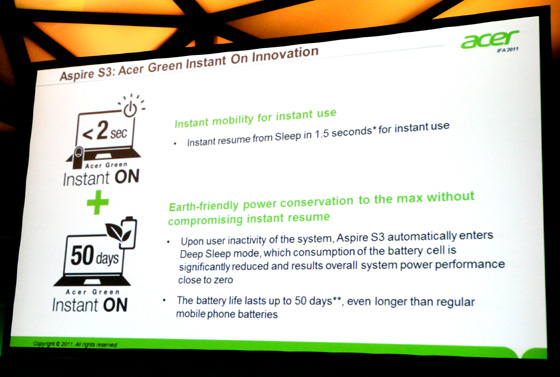 Unveiling the Aspire S3 and lifting the lid for a live demo, the assembled hacks gazed upon a black, lifeless screen. After a moment's hesitation, Khan closed the lid, opened it up again and, hey presto, the S3 fired up in the blink of an eye. Khan later remarked that it was an engineering sample. The real deal will be available in late September with prices ranging from €799 to €1199 and will presumably be much the same in sterling. ®
Sponsored: RAID: End of an era?