Sony Android tablets in-bound
Android 3.1 now; 3.2 in November
IFA 2011 Sony will bring its Android tablet and would-be iPad beater, the 9.4in, 1280x800 Tablet S, to Europe this month.
The flip-open Tablet P will be out here in the same timeframe.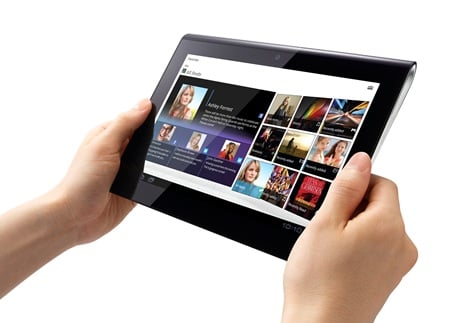 The 598g S is based on Nvidia's 1GHz Tegra 2 processor, and will come in 'Wi-Fi only' and 'Wi-Fi plus 3G' versions.
The clamshell P has two 5.5in, 1024 x 480 touchscreens - think of it as a Psion Series 5 with a touchscreen instead of a keyboard - and will connect to both Wi-Fi and 3G networks. Weighing just 372g, it's just 26mm thick when closed. It too has a 1GHz Tegra 2 on board.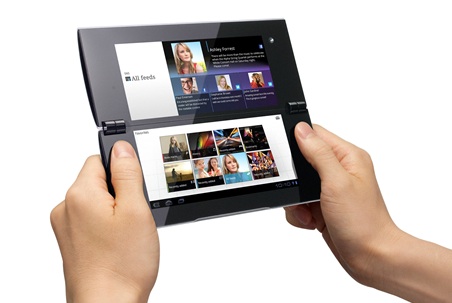 Both gadgets have front- and rear-facing cameras, SD slots and USB 2.0 ports. The Wi-Fi spec is single-antenna 802.11n.
Both are PlayStation Certified, so will run Android-hosted games.
The Wi-Fi only S will ship first, around mid-September, with Android 3.1 Honeycomb. The version with 3G - and the P - will ship in November with Android 3.2, to which the Wi-Fi only S will be upgradeable. ®
COMMENTS
Won't sell...
it's not got rounded corners....
You have a Galaxy Tab?
I don't believe you, whoever you are. Steve Jobs, more than likely.
Clamshell: Good idea but will it movie?
Clamshell seems a good idea. Halves the footprint making it pocketable and avoids having to buy an expensive flip case to protect the screen.
But watching movies will be barred!
Eh?
Better and Cheaper than Firefox? err it's free
Better and cheaper than Xbox? The PS3 is more expensive, so the Wii?
Oh and I use neither.
Barry! Awsome trollage.
...just saying