Sharp shows off 8K4K hi-res prototype telly
Putting on a display
IFA 2011 At IFA, Berlin Sharp set about wowing its press audience with a European premiere of it Super Hi-Vision 8K4K, 85in LCD TV, developed in collaboration with Japanese broadcaster NHK.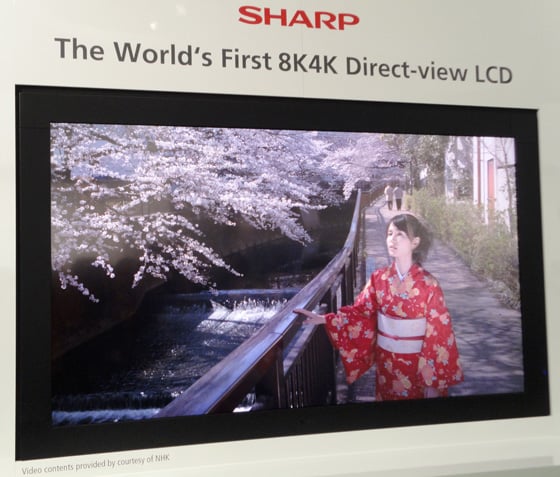 Touted as the next-gen HD format, this telly has a knock 'em dead 7680 x 4320 resolution – 16 times higher than current HDTVs – and clocks up around 33 million pixels. The depth is quite amazing with images giving the impression of having dimensional element to them without the aid of stereoscopic specs or other tomfoolery.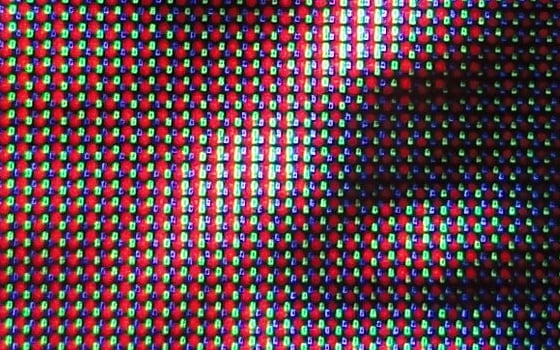 8K4K panel pixels in action
Apparently, NHK began R&D into Super Hi-Vision formats back in 1995 and its going to take a while longer before 8K4K screens hit the high street with experimental broadcasts expected in 2020. And if an 85-inch TV was going to crowd the sitting room enough, 22.2 surround sound is proposed too.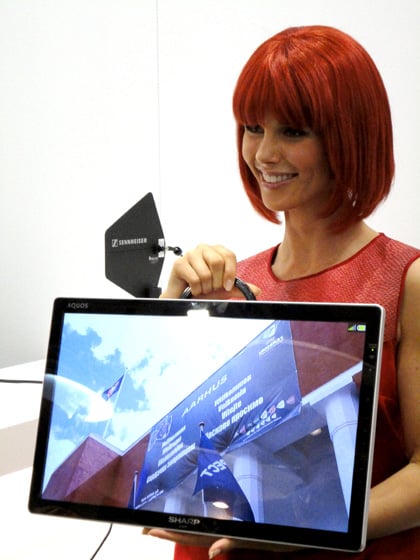 Sharp dressing: the IFA girl tries out the latest flat panel handbag
For those looking for something smaller and currently available in Japan, Sharp was waving around its Aquos Wireless Lifestyle LCD-TV. On batteries, this full HD 20in set is good to go for a couple of hours.
Supplied with a set-top box, HDMI wireless tech delivers the content from the box to the screen, which can also be from devices such as a Blu-ray player attached to the four HDMI ports on the STB. There's also a CI+ slot and three tuners. On the floor at IFA, the Sharp rep suggested the US will see this Aquos set before the Europeans do. In the meantime, watch this space. ®
Sponsored: Are DLP and DTP still an issue?